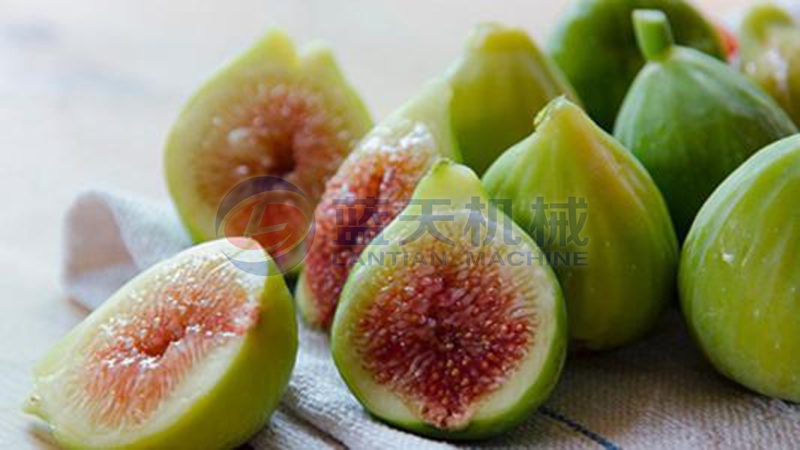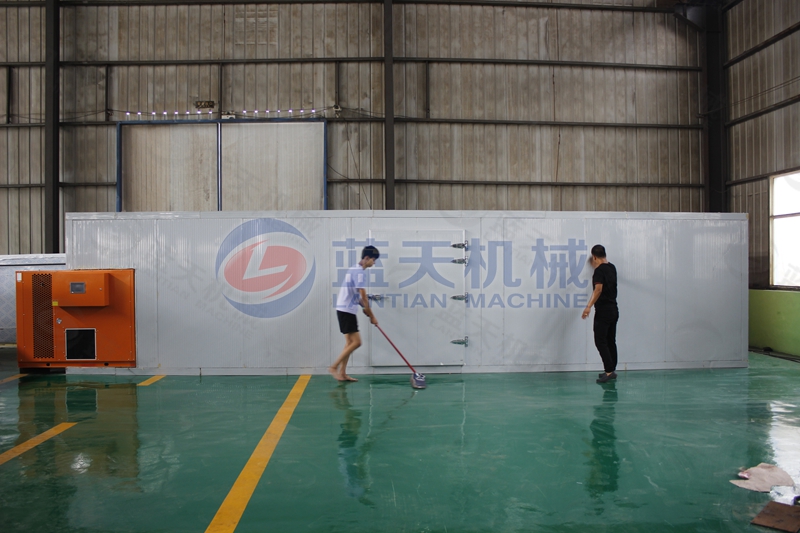 The fig fruit matures from July to November. When the peel changes from green to yellow-green, the fruit is no longer swollen, and it is not mature yet, it is harvested in batches. For medicinal fruits, put the fruit into boiling water and scald it slightly. Remove it from the sun or dry it. The fig is best in cyan or dark brown, hard, cross-cut yellow-white, mold-free and insect-free. The figs are dried using a fig dryer, which can be dried either whole or sliced. For the green fruit that cannot be matured in the late stage of fig growth, it can be sliced and dried.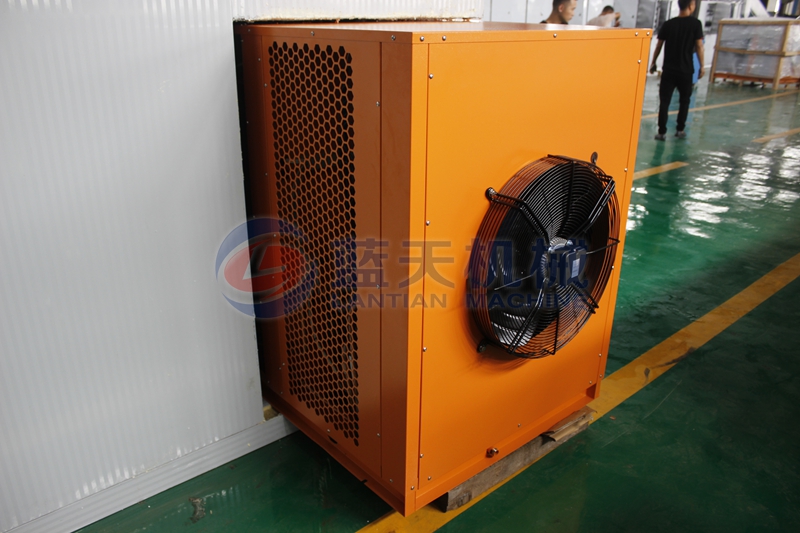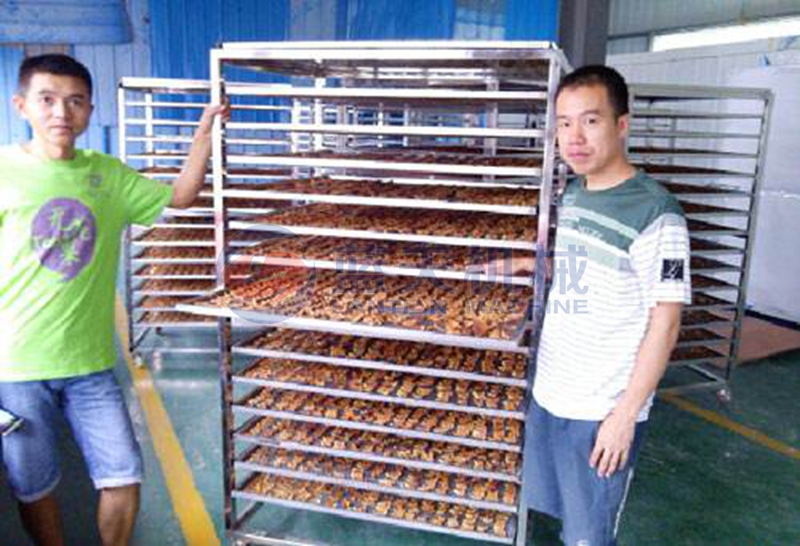 The processing process of fig dried fruit: fig selection → washing → stalking → slitting → drying → softening → grading packaging → dried fruit.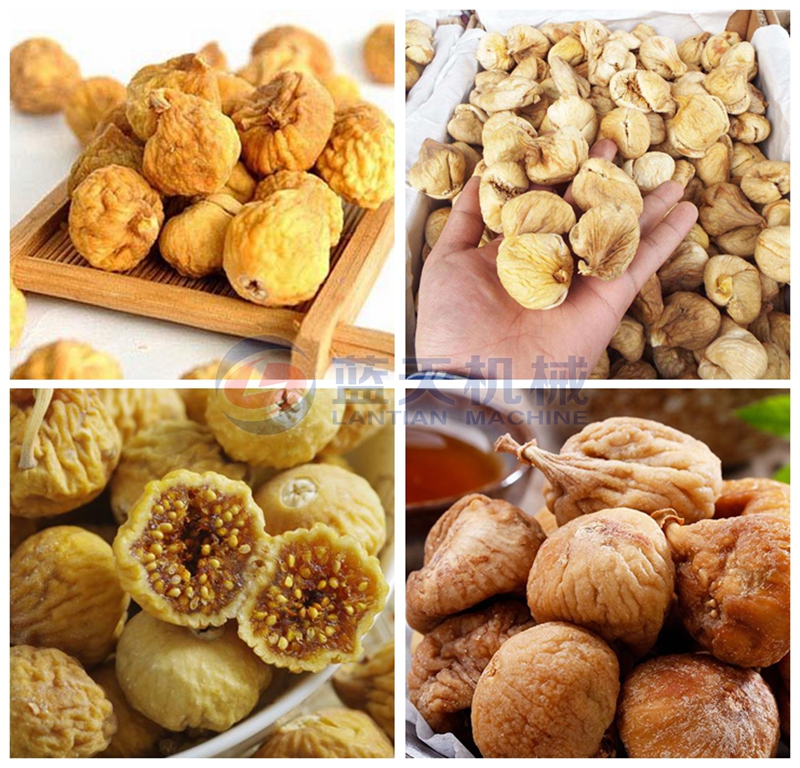 The air can be dried by the fig dryer. After being energized, the air is heated by the compressed air. The adjustable temperature in the drying room is 8°C-75°C, and the adjustable humidity is 5%-95%. When the drying room reaches a certain temperature or the material is baked, the machine will automatically stop, that is, safe and energy-saving, and 1 degree electricity is used when 4 degrees.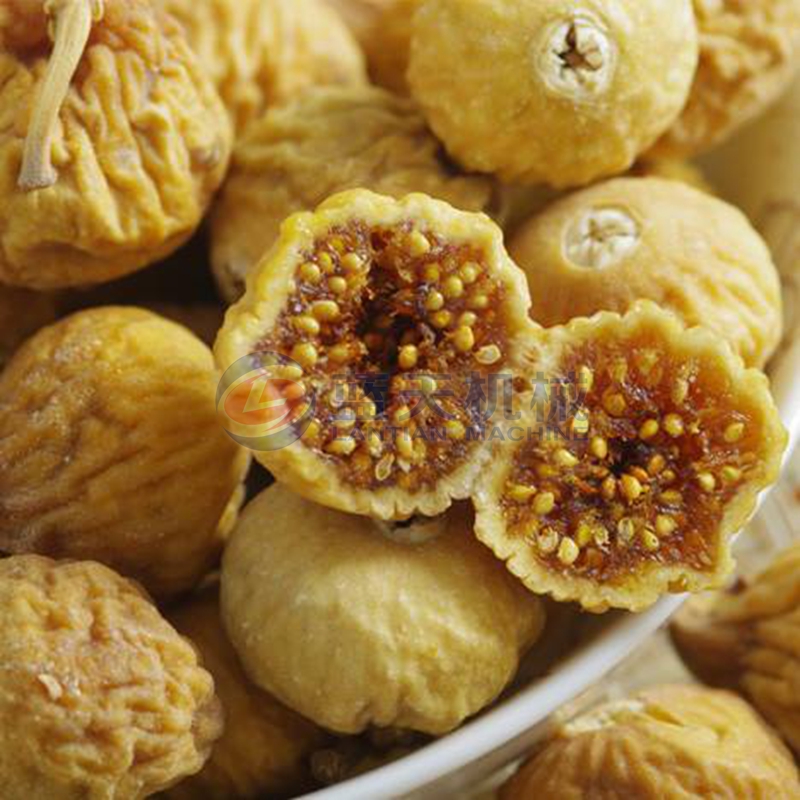 The fig fruit contains a large amount of fructose. When drying, the fig is whole fruit or sliced and placed on a plate. It is sent to the drying room and is divided into one layer of ten to fifteen centimeters. Then the temperature and humidity parameters are set for phased baking. 65- Insulation at 75 degrees Celsius for 3-5 hours; heating to 50-55 degrees for 16 hours, heating to 55-60 degrees for 1 hour, for a total of 19-20 hours. Note: The hot air blower keeps on track and records by hour.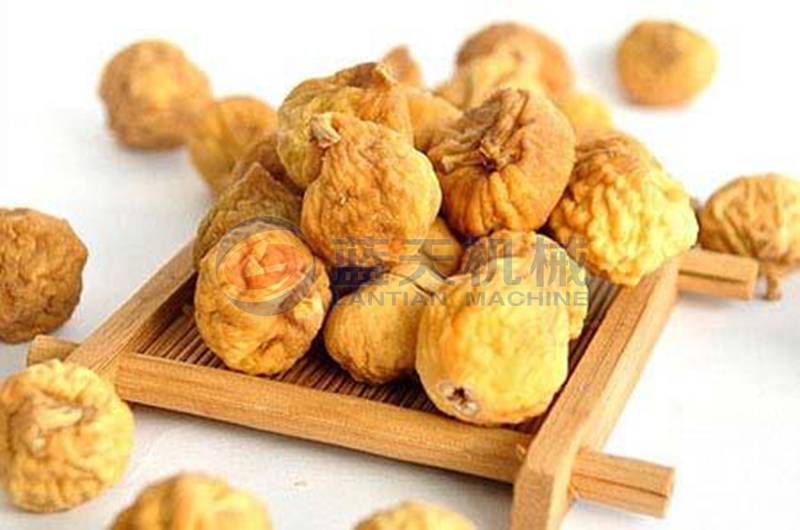 The end of the fig is not sticky. During the baking process, pay attention to timely moisture, in case the baking time is long, so that the dried fig fruits are full, the color is natural, the drying is uniform and the hands are not sticky, the meat is thick, the taste is soft and sweet.