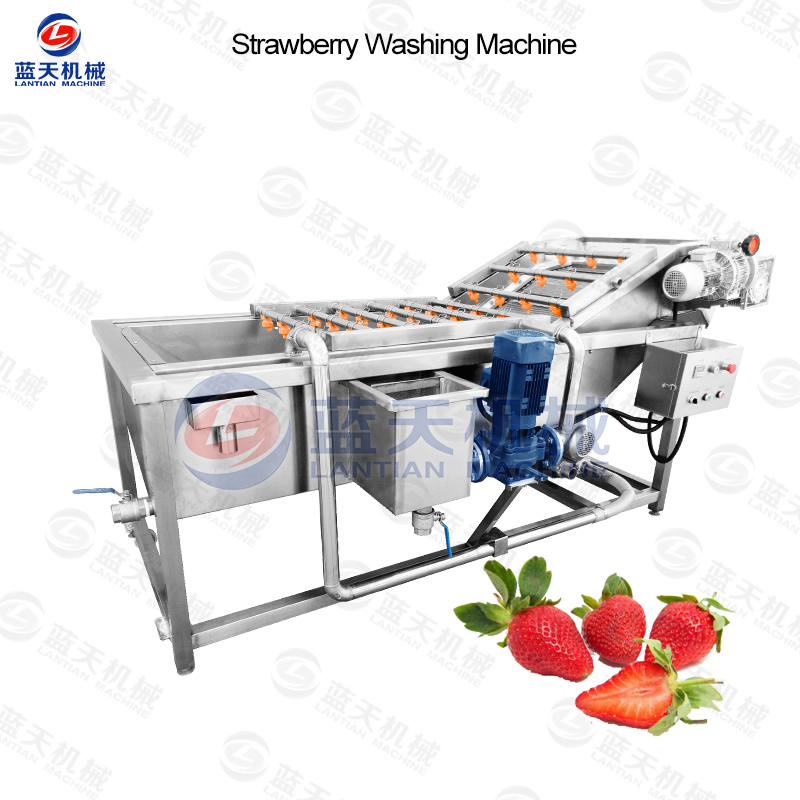 Strawberry Washing Machine Product Introduction:
With the continuous improvement of our economic level, our living habits have also changed a lot. The biggest one is our eating habits. Now many young people like to eat strawberry jam, strawberry cookies and other foods. They are all made from strawberries. At the time of production, it is necessary to clean the strawberries and then process them, which also brings greater impetus to the market of strawberry washing machine manufacturer.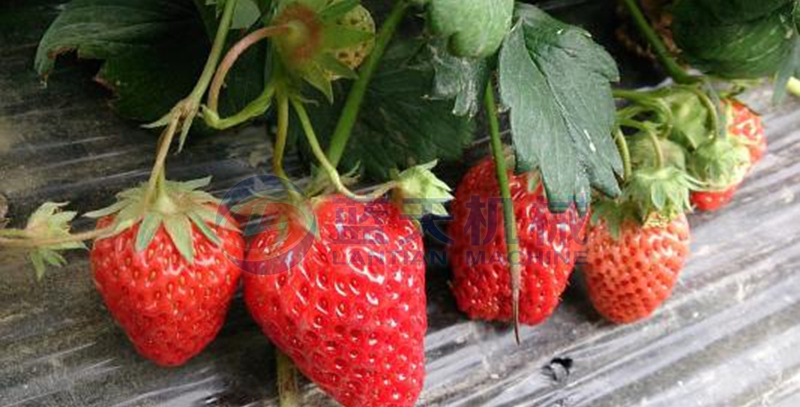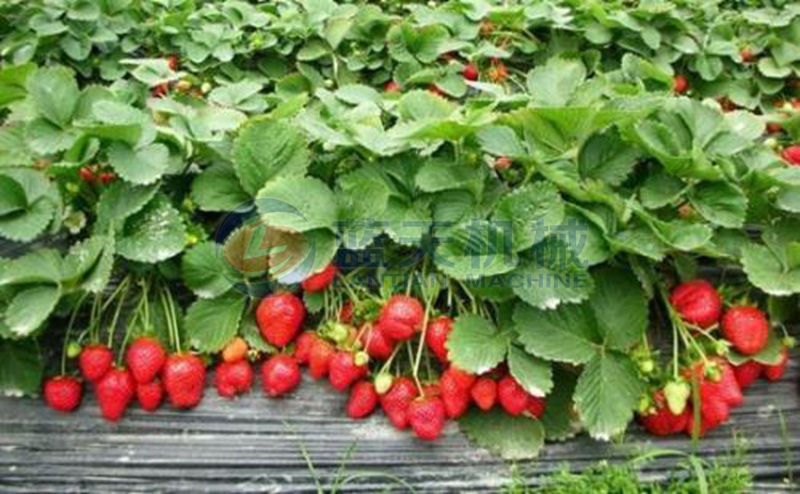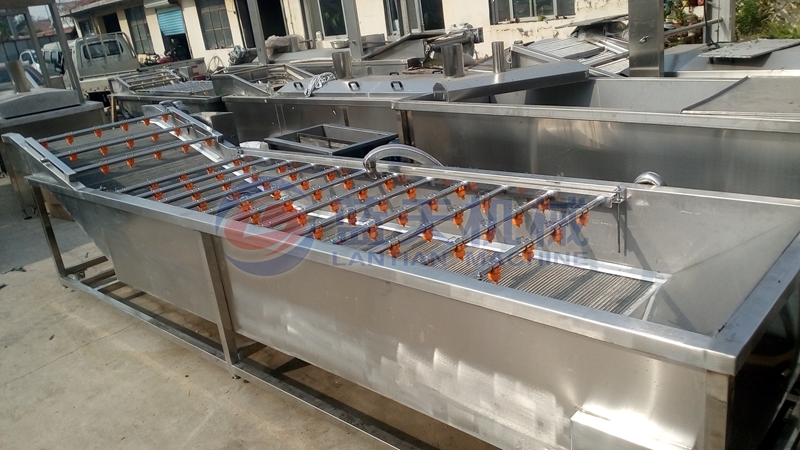 Our strawberry washing machine price is cheap and quality, so it is loved by many customers. Our machine uses high pressure shower and bubble surf to clean the strawberries. When the material passes through the box, it will roll under the combination of bubbles and water, and it will continue to advance with the mesh belt. It is strawberry cleaning. It's more thorough and won't waste a lot of your energy.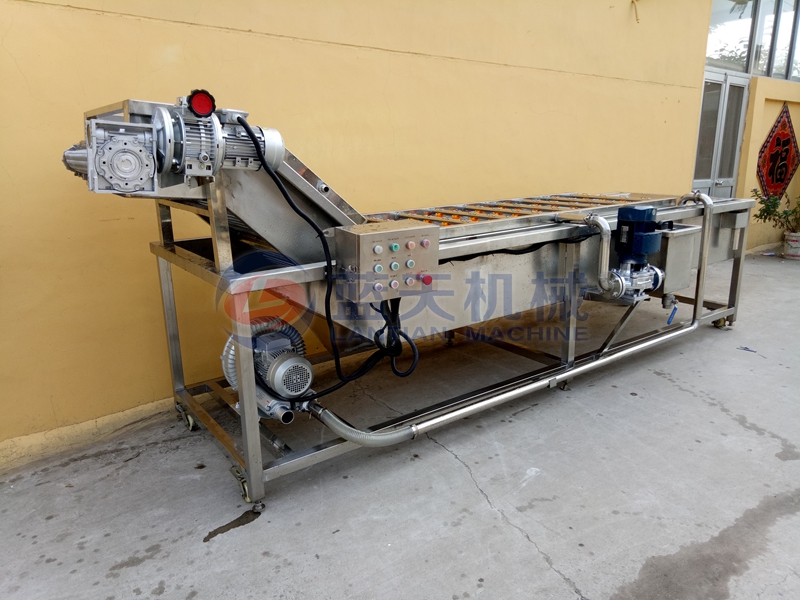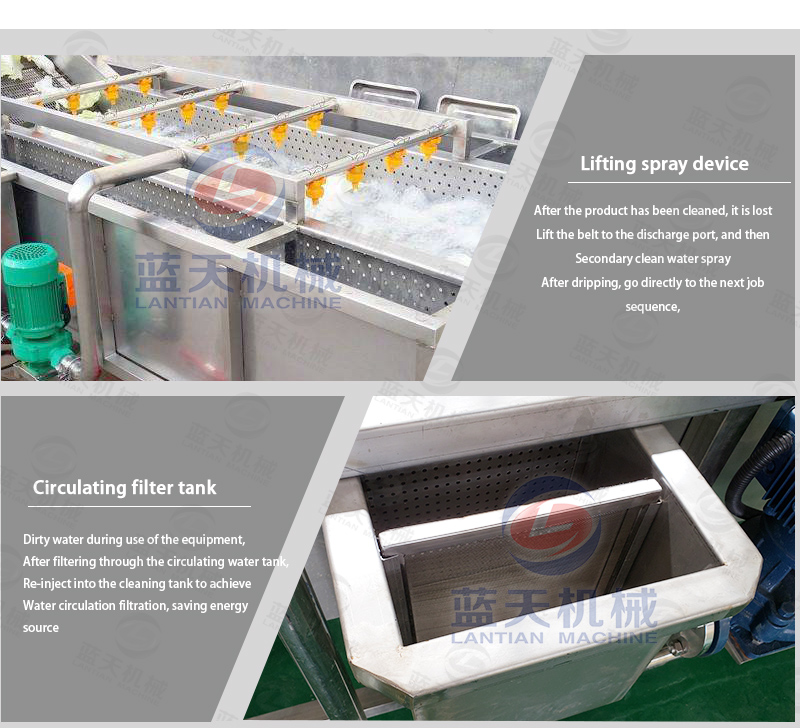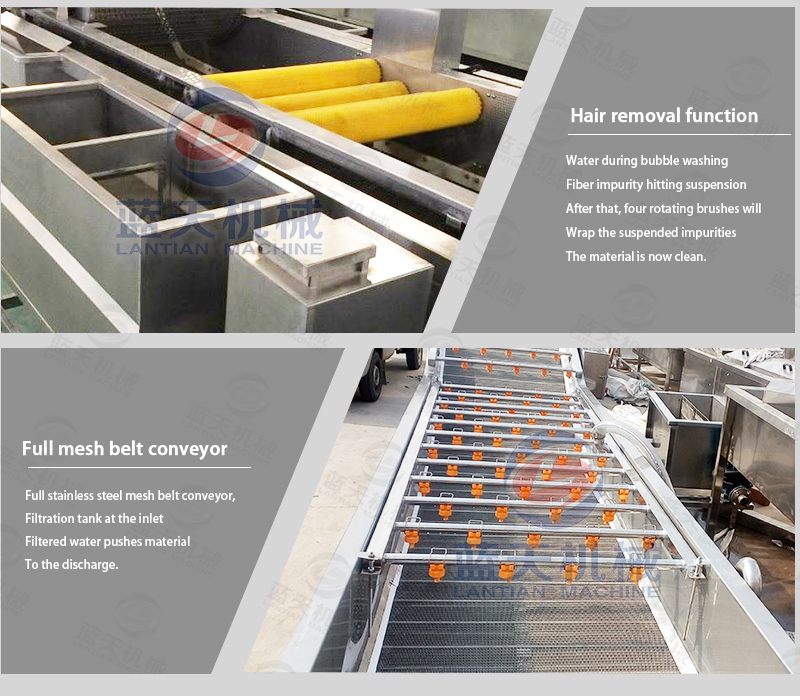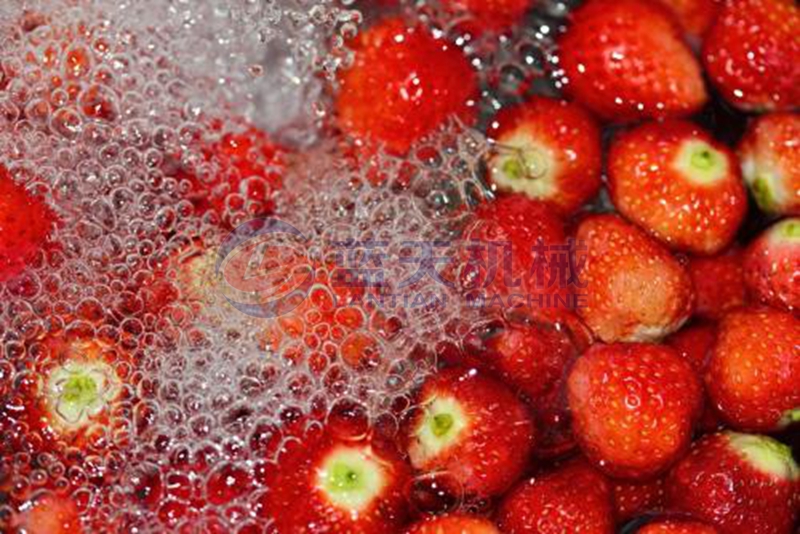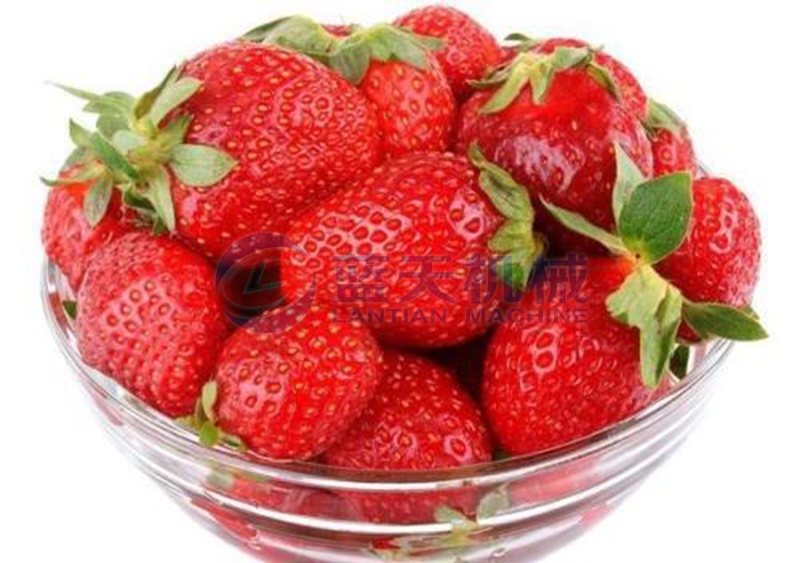 Widely Used:
We have always attached great importance to the practicality of our machines. In addition to cleaning a variety of fruits such as strawberries, our strawberry washing machine can also clean a variety of vegetables, meat products and seafood products. It can be said that it is multi-purpose, so it is subject to Many customers love it.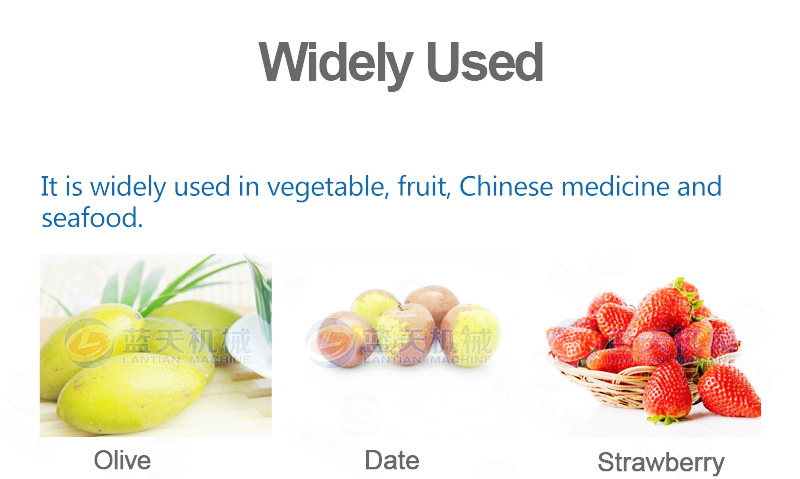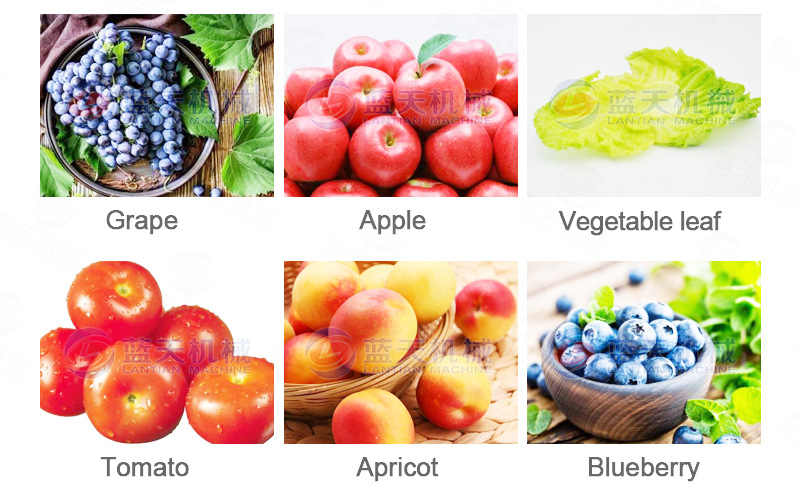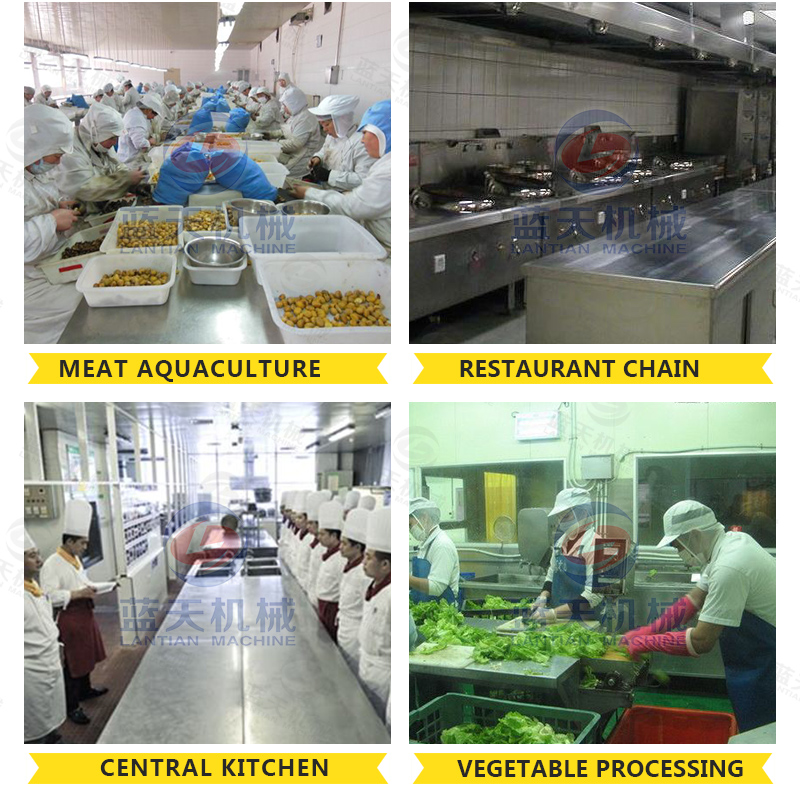 Packaging and Shipping:
As a qualified strawberry washing machine manufacturer, we understand the psychology of every customer, we will rigorously package the machine to avoid damage to the appearance of the machine due to friction during transportation. In transportation mode, you can choose road transportation, railway transportation and ocean transportation. We will arrange delivery for you as soon as possible, so that you can receive the machine that will satisfy you in the shortest time.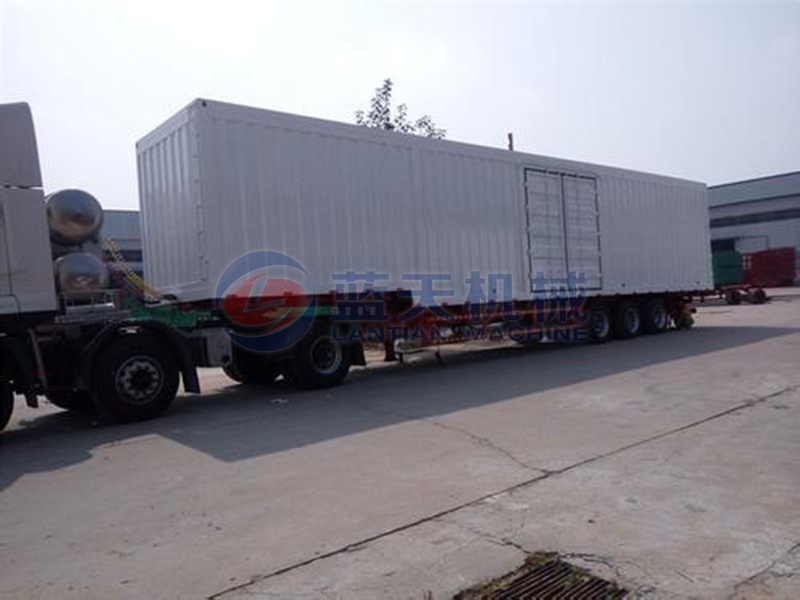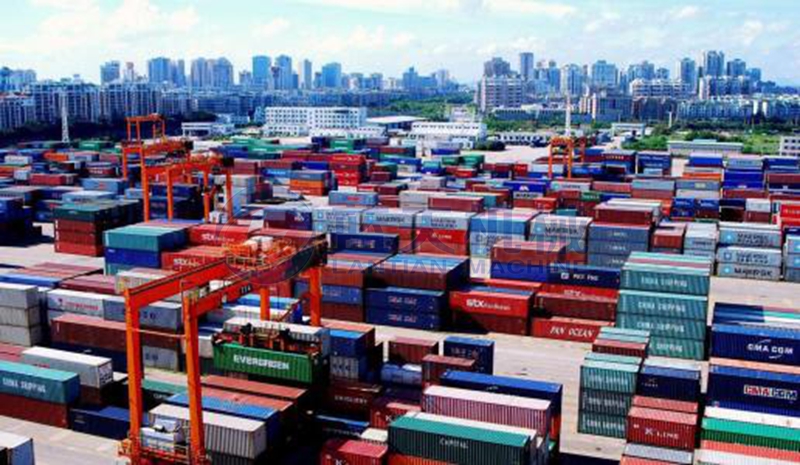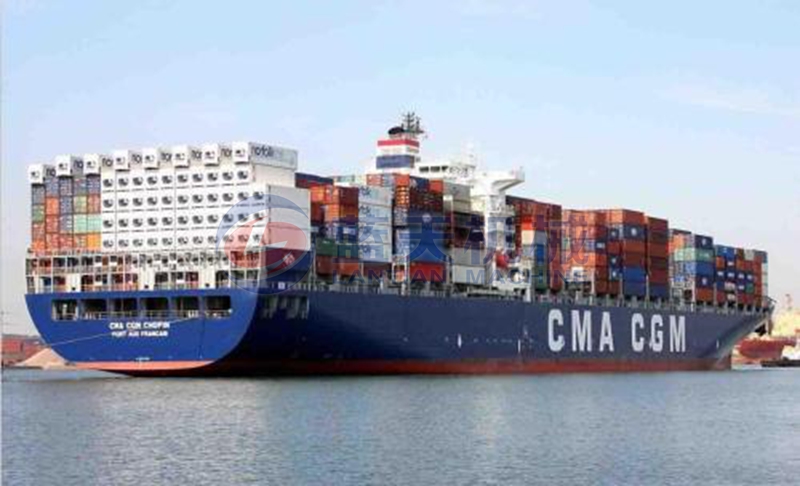 Company Profile:
Lantian Machinery Factory is a modern enterprise specializing in the production of cleaning equipment. We always put the interests of our customers at our top priority. It is our persistent pursuit to help each customer's production more convenient, so we bring The strawberry washing machine price for customers is the cheapest in the industry. At present, our machines have obtained the domestic ISO9001 high quality certification and the EU CE certification, the quality is absolutely guaranteed, it is worth buying and using.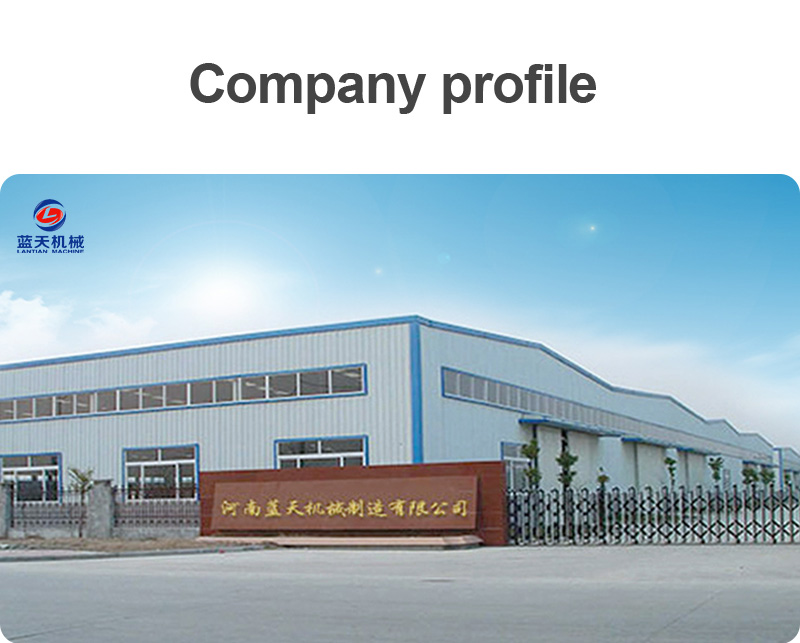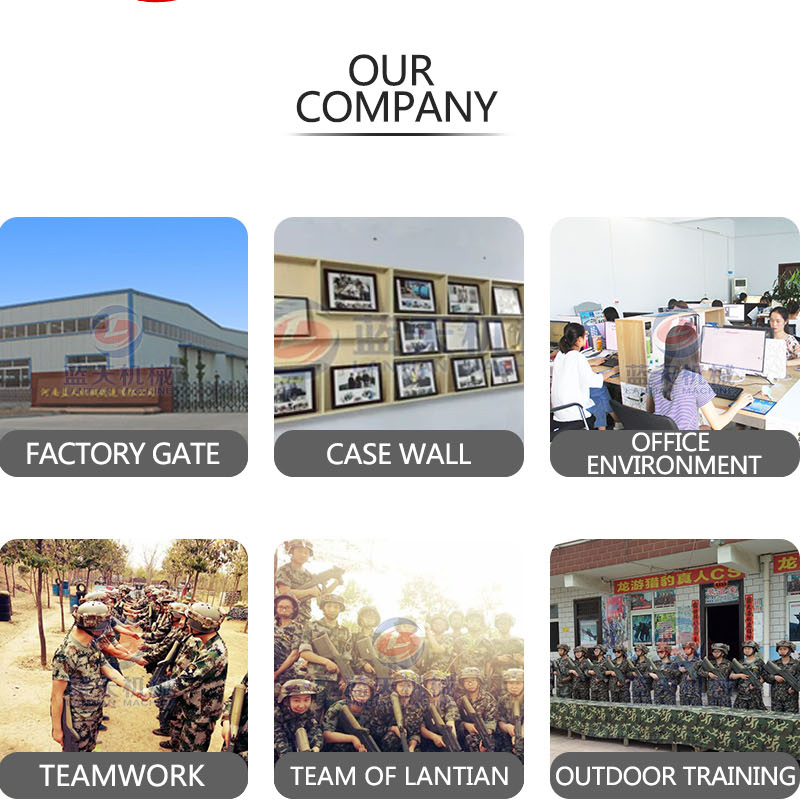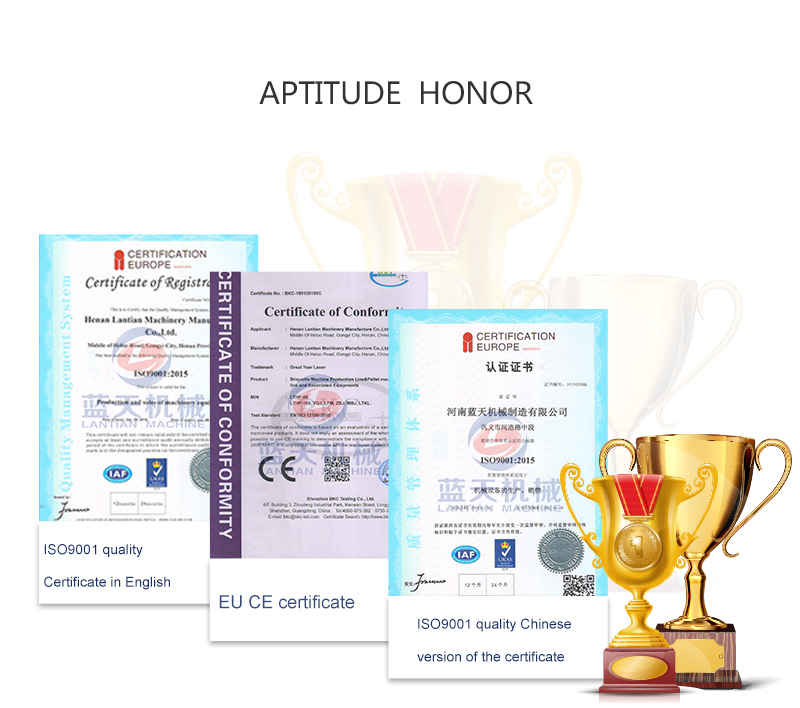 Service Philosophy:
Our sales staff will provide good after-sales service for every customer who comes to buy the machine, so that you can have a good buying experience. We have always put the interests of our customers at our top priority, bringing you quality machines. Your production is our persistent pursuit, so we have been working hard to learn new knowledge and improve our ability. If you have any questions about our machine, please leave a message to us, our customer service staff will reply you as soon as possible.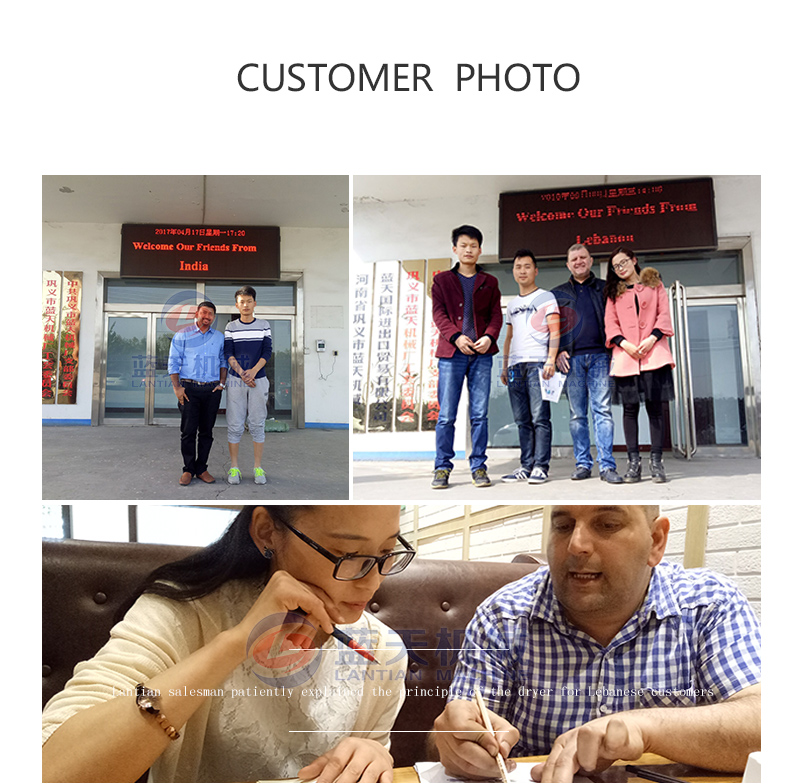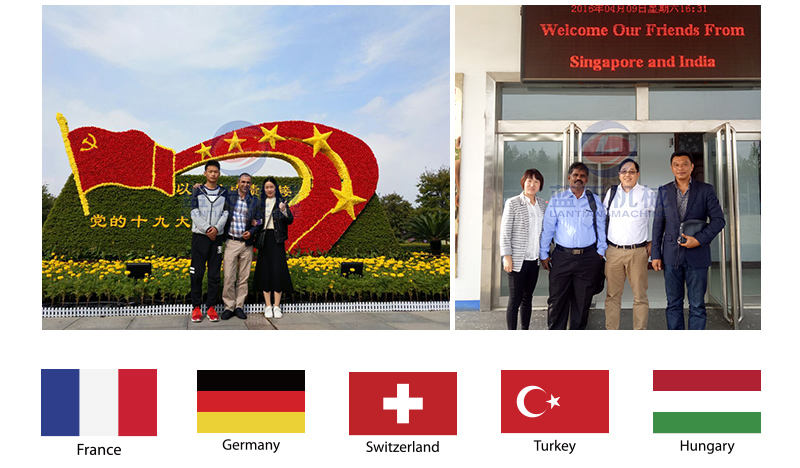 Other Products:
In addition to the popular strawberry washing machine, our blueberry washing machine and tomato washing machine are also loved by many customers. If you need a washing machine, please leave a message to us, we will reply you in the first time.