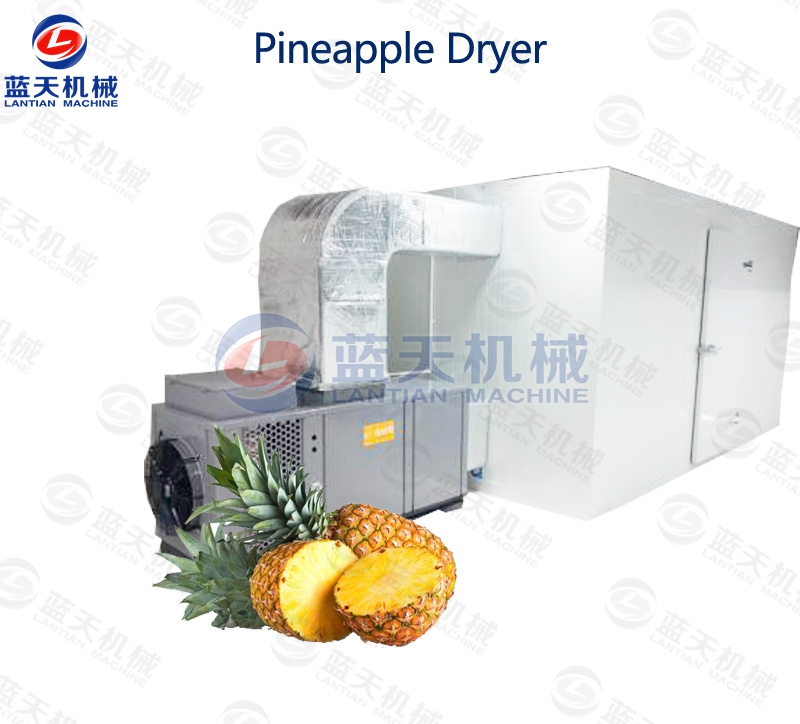 Pineapple Dryer Introduction:
Pineapple has always been loved by many people because of its sweet and sour taste, and the medicinal effect of relieving thirst, digestion and diarrhea. However, the annual season of pineapple ripening is only in the spring, and as the market demand continues to change, many people start to eat fruit, which is also a business opportunity for many pineapple growers, using pineapple dryer machine to dry pineapples. Whether it is taste or shape is very surprising, but also can be stored for a long time.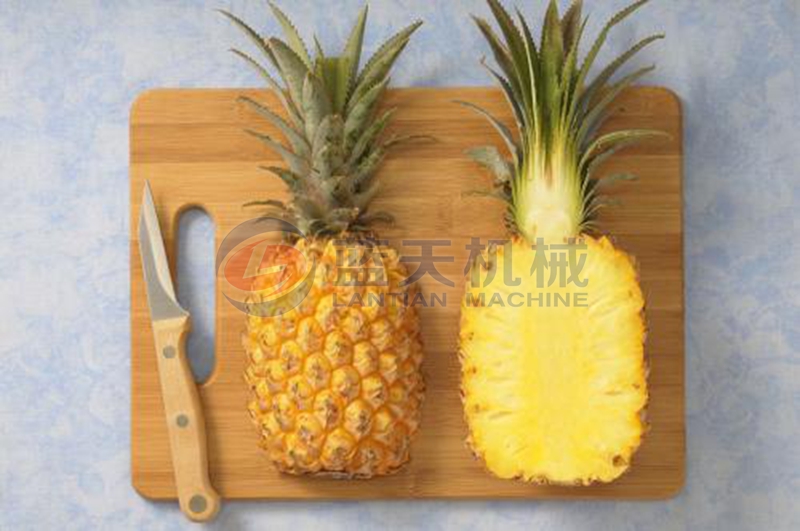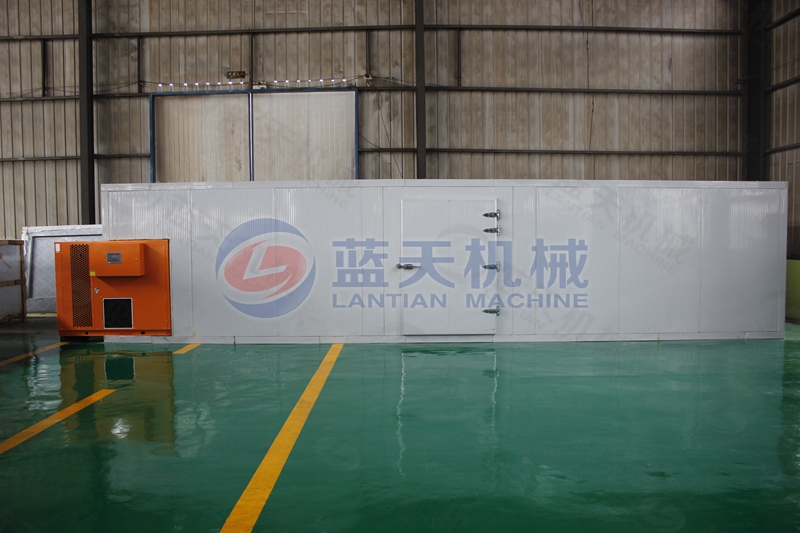 Pineapple Dryer Product Description:
The reason why pineapple drying machine is loved by so many people is because our machines have enough advantages to help people perfect the drying work. The first is more convenient and fast, it will not waste your energy. The whole machine adopts a new intelligent control system. You only need to put the processed pineapple into the drying room and set you on the PLC control screen outside the machine. The required temperature and humidity can be used, the machine will automatically dry, and there are many languages to choose from.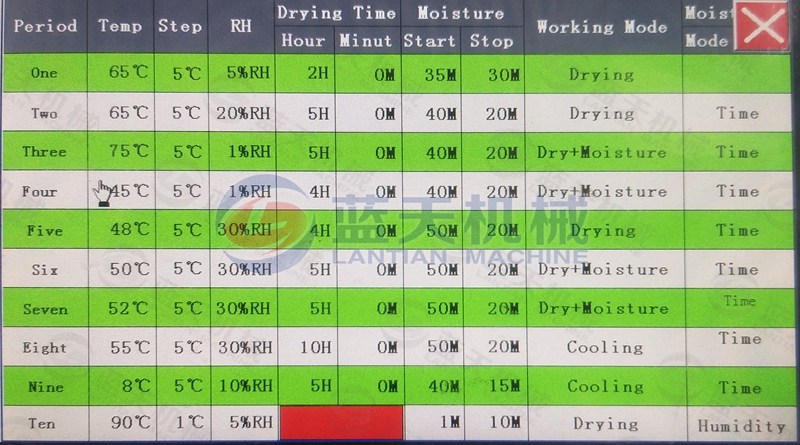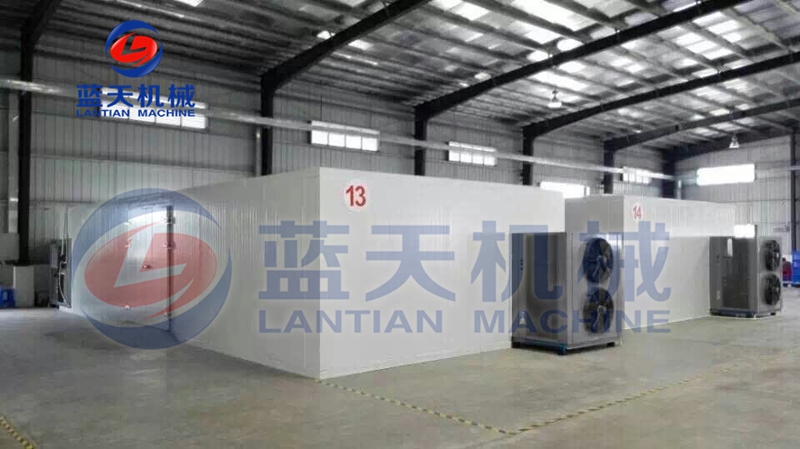 The entire design of our machines is sealed, which keeps the temperature better, makes the entire drying time shorter, improves your production efficiency, and does not need to worry about the smell of food during cleaning, cleaning and safety, etc. problem. And our machines use clean energy and electric energy during work, hot air circulation for drying work, without any auxiliary fuel, will not produce any environmentally harmful gases, fully in line with the national environmental protection policy. The dried pineapple has a bright color and a crisp taste, which is loved by many customers.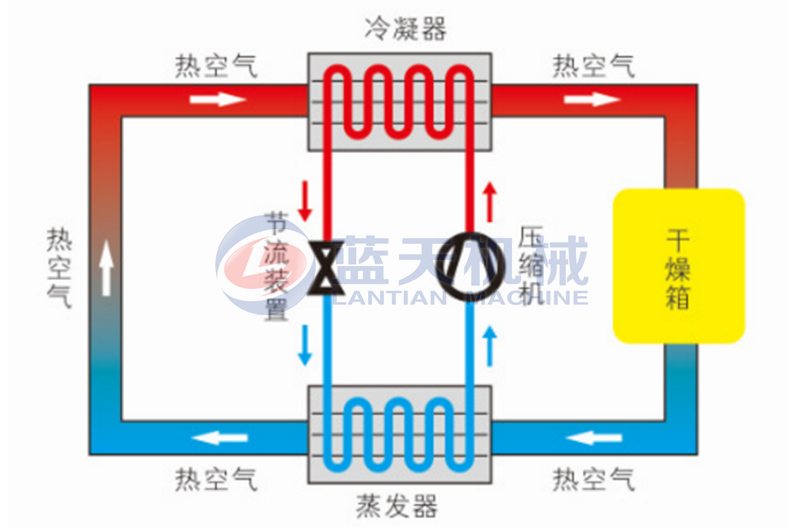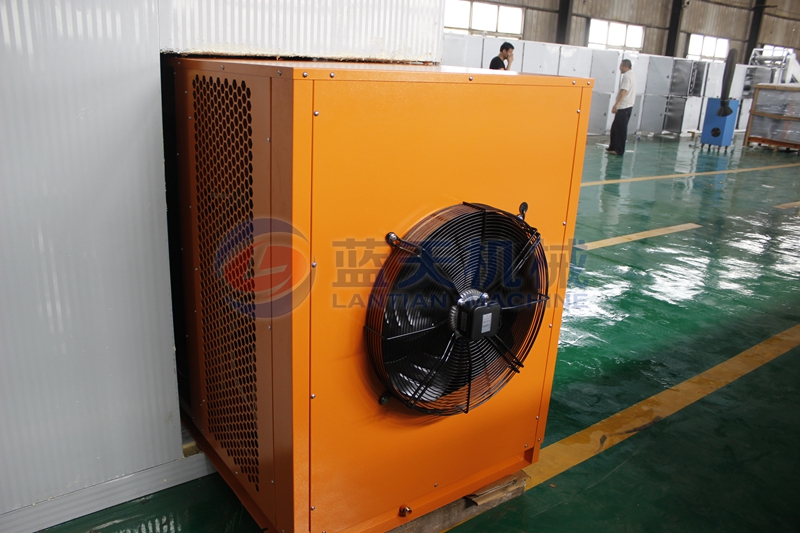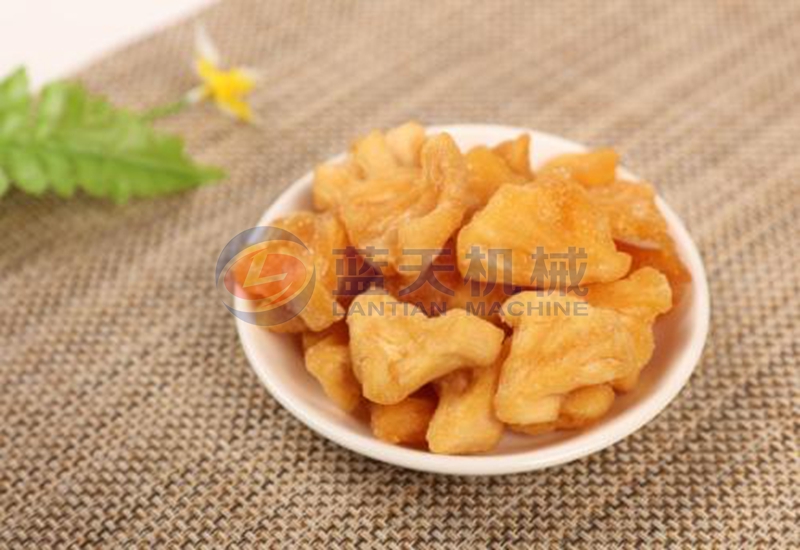 Widely Used:
In addition to drying a variety of fruits, our pineapple dryer machine can also dry vegetables, seafood, food, crops and Chinese herbal medicines. The dried products are perfect and are loved and supported by many customers.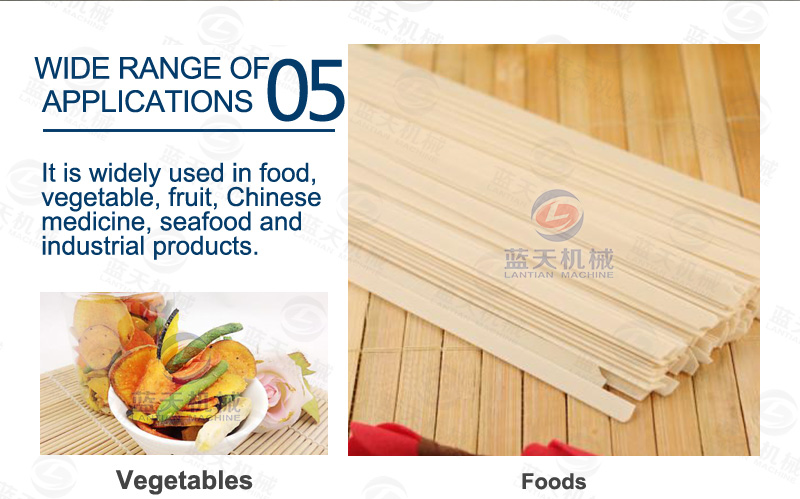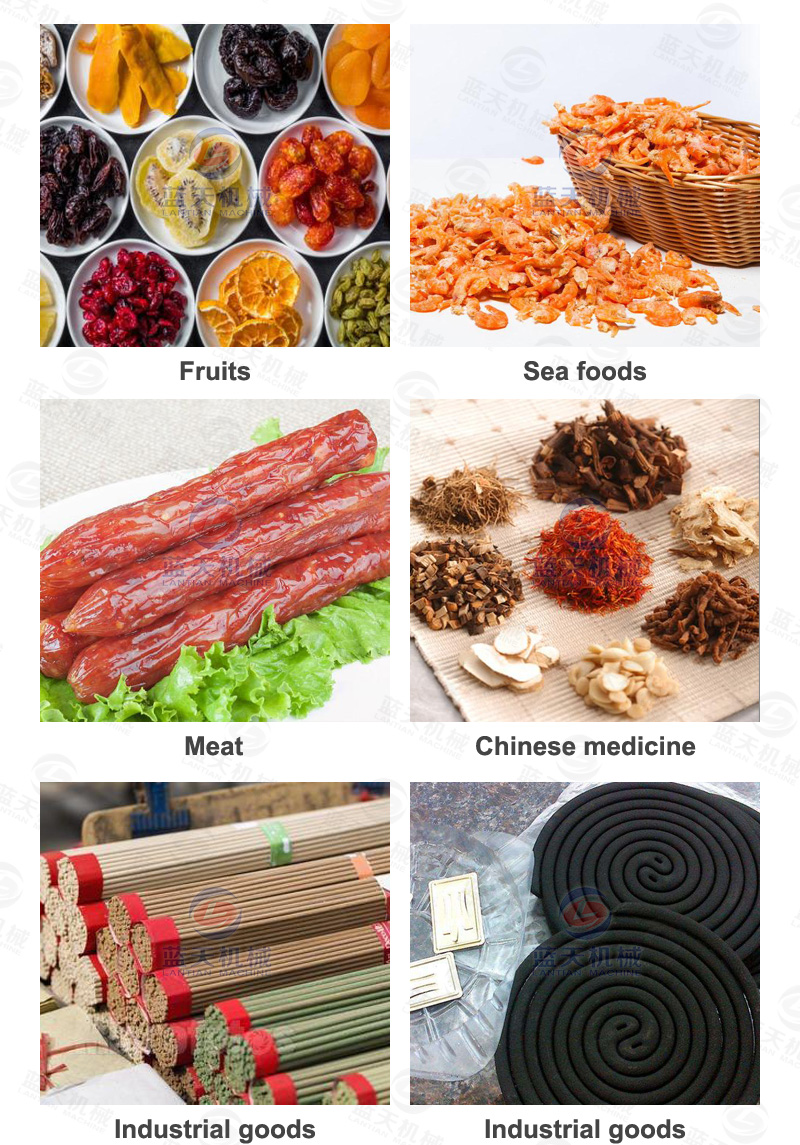 Packaging and Transportation:
In order to ensure that every customer can receive a perfect machine, we will use the wooden frame to fix the machine during packaging to avoid damage to the machine due to friction during transportation. There are three ways to choose transportation, including road transportation, rail transportation and ocean transportation in Qingdao port. We guarantee that we will deliver the goods to you as soon as possible, ensuring that you receive the machine that will satisfy you in the shortest possible time.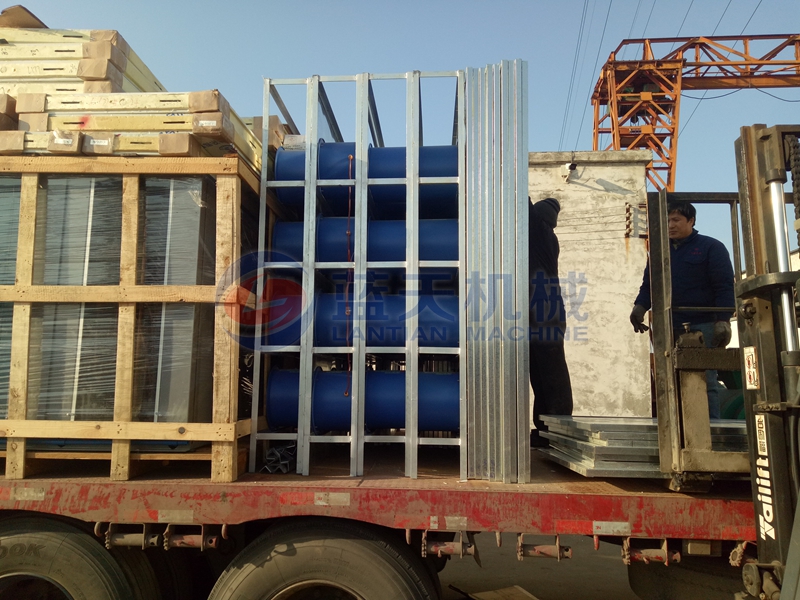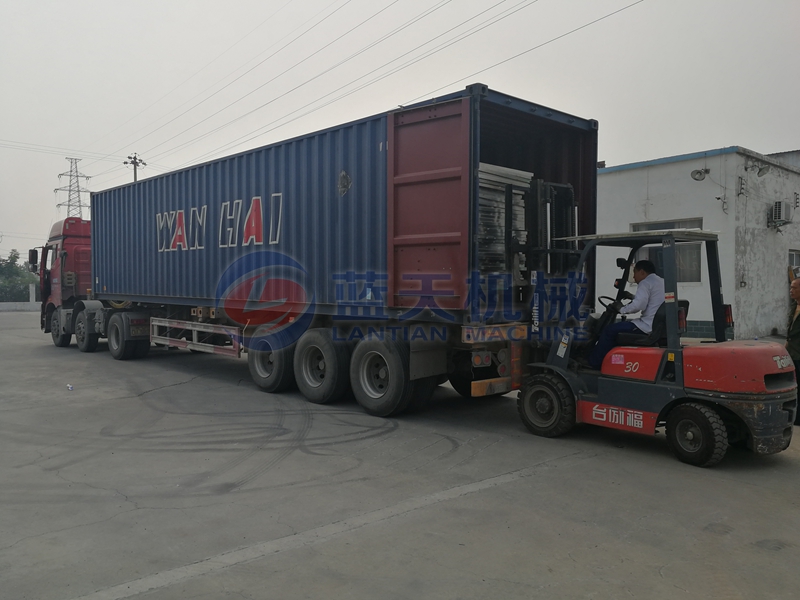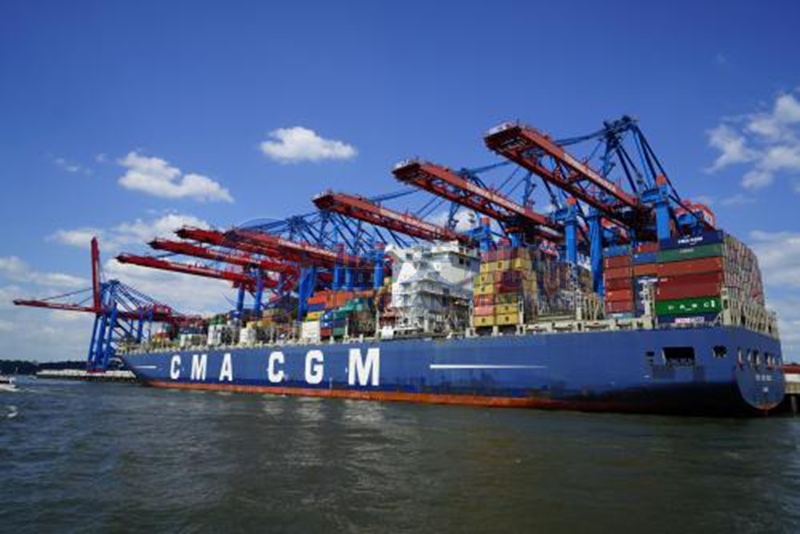 Service Philosophy:
We have been working hard to learn new knowledge and improve our ability to bring you better machines to facilitate your production. We will provide good pre-sales and after-sales service for every customer who comes to buy the machine, to ensure that you have a good buying experience. In addition, our staff will make the most suitable pineapple dryer for you according to your production, venue and scale. You are welcome to come and buy.
Company Profile:
Lantian Machinery Factory was established in 1986, is a manufacturer specializing in the production and sale of various dryers. Our factory is located in China, Henan Province, Gongyi City, in the Central Plains. It has a superior geographical position and there are many places of interest in the surrounding area. beautiful landscape. Our factory covers an area of about 50 acres and has more than 270 professional production and sales personnel. It is currently the largest machinery manufacturer in Gongyi City. Our sales range covers the whole world, with annual sales totaling 20 million.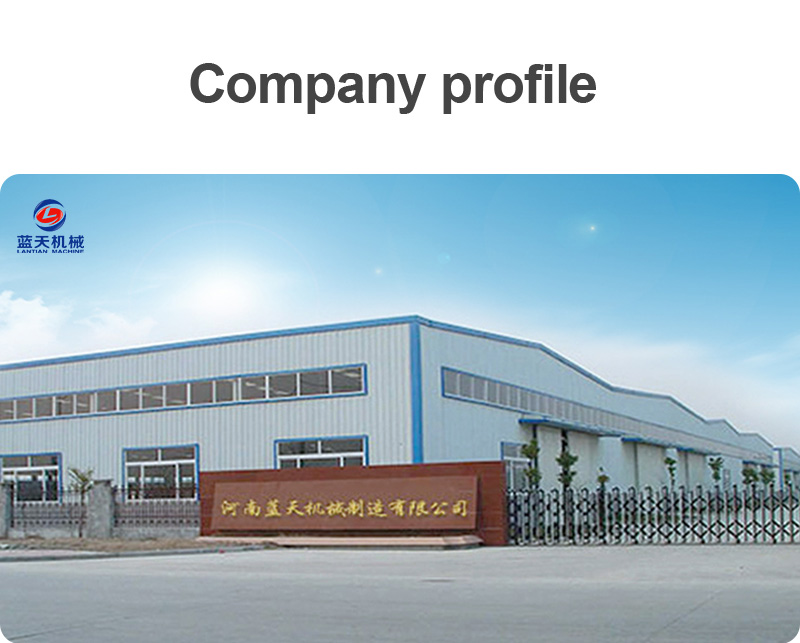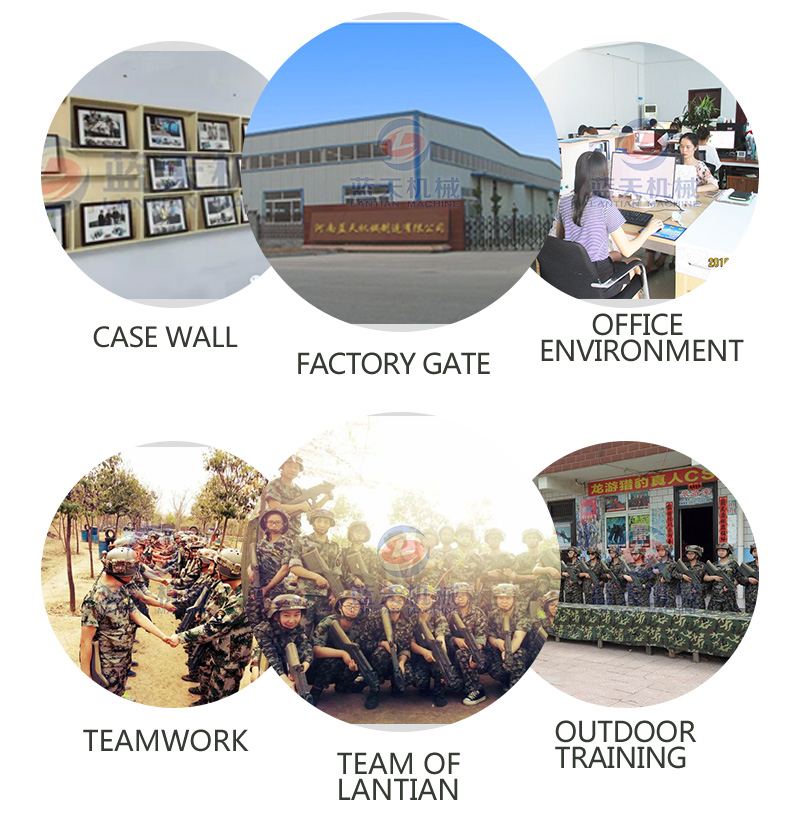 Certifications:
A company can develop. In addition to its own strength and quality, the most important thing is the quality of the products. At present, our machinery has obtained the domestic ISO9001 high quality certification and the EU CE certification, and the quality is absolutely guaranteed.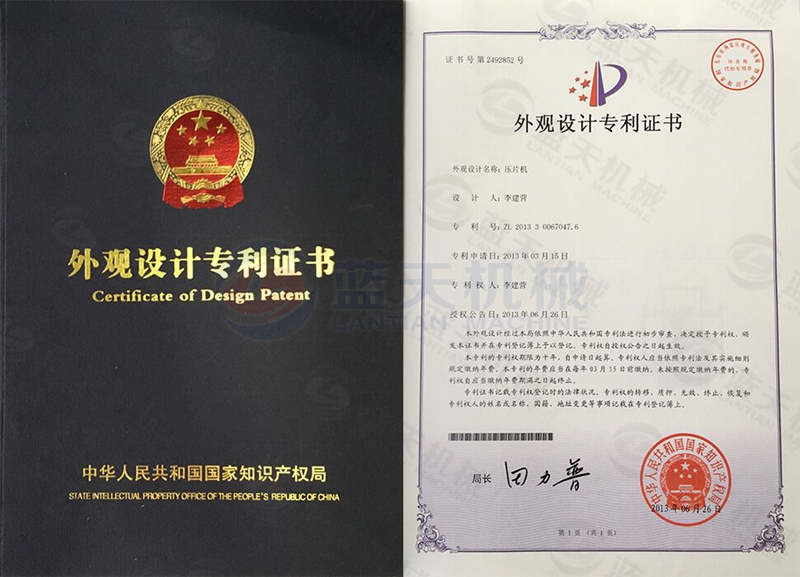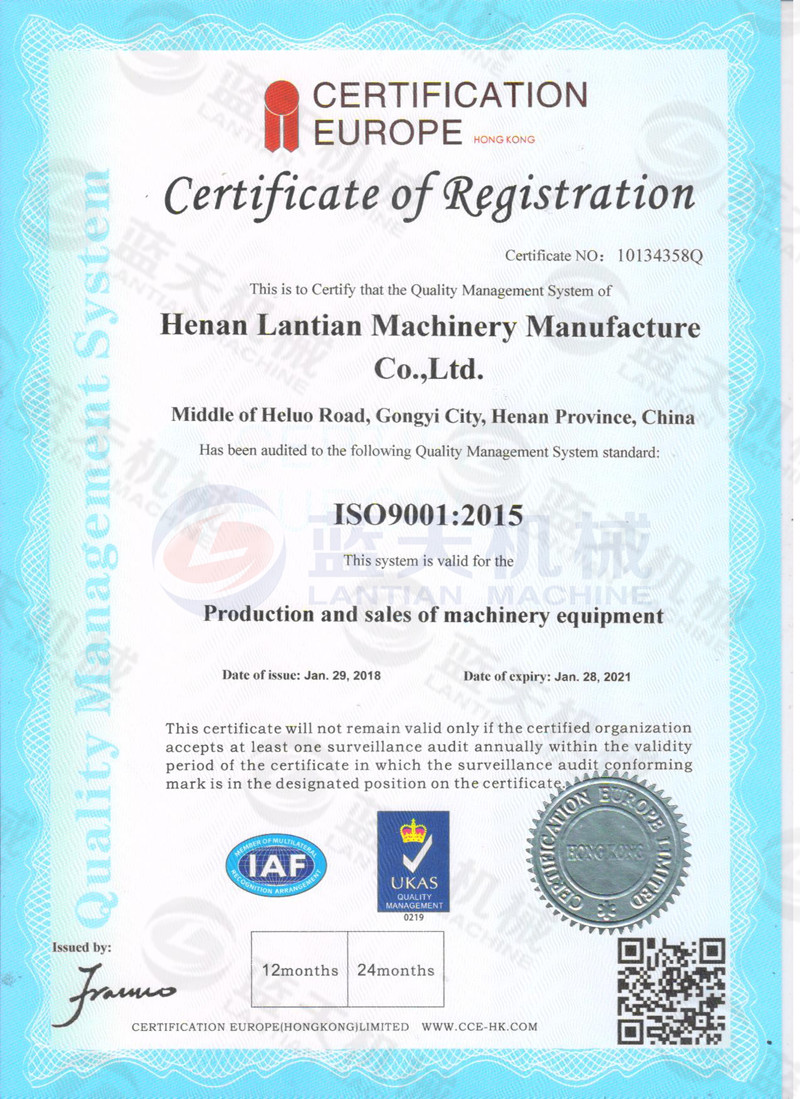 Other Products:
In addition to this pineapple dryer is now a lot of customers rush to buy, we now sell dryers and prune dryer and longan dryer and so on. If you need pineapple drying machine welcome message to us, our online customer service will reply you within one hour.