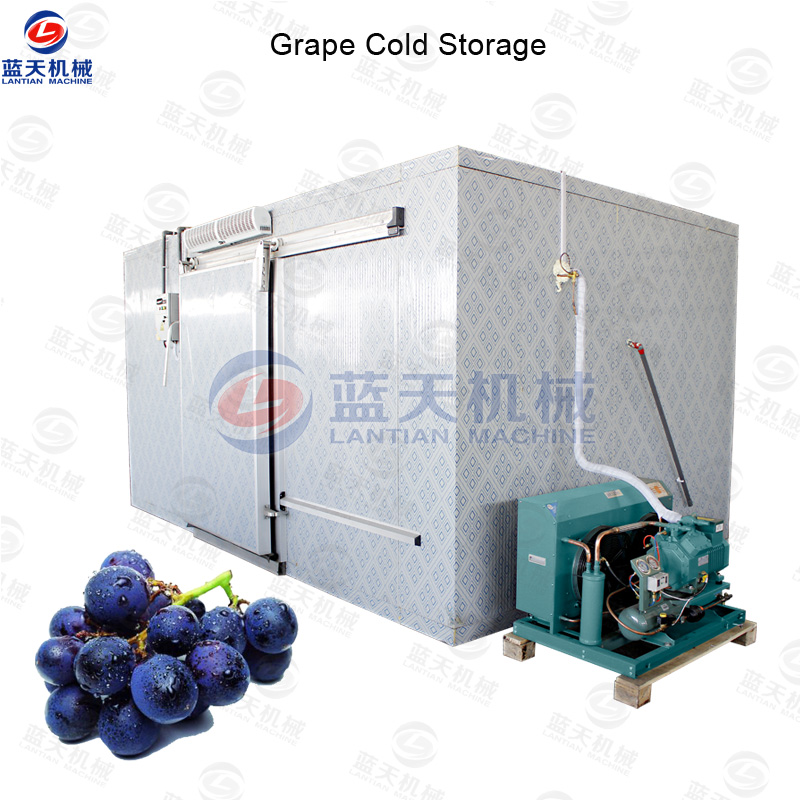 Grape Cold Storage Product Introduction:
Our grape cold storage room has always been loved by many customers, because our machines are of good quality, it can help you save a lot of energy in the grape storage work, ensure your grapes can be stored for a long time, reduce your losses. Our machines are energy efficient, easy to install, and inexpensive, so they are loved by many customers.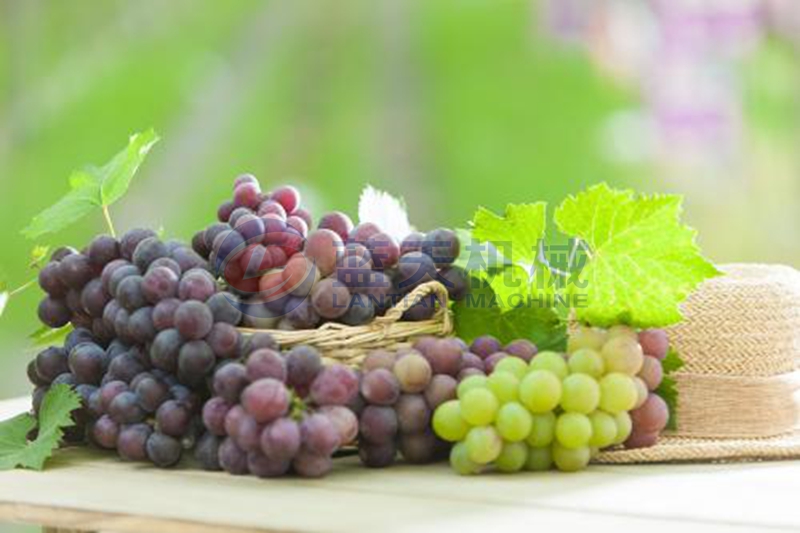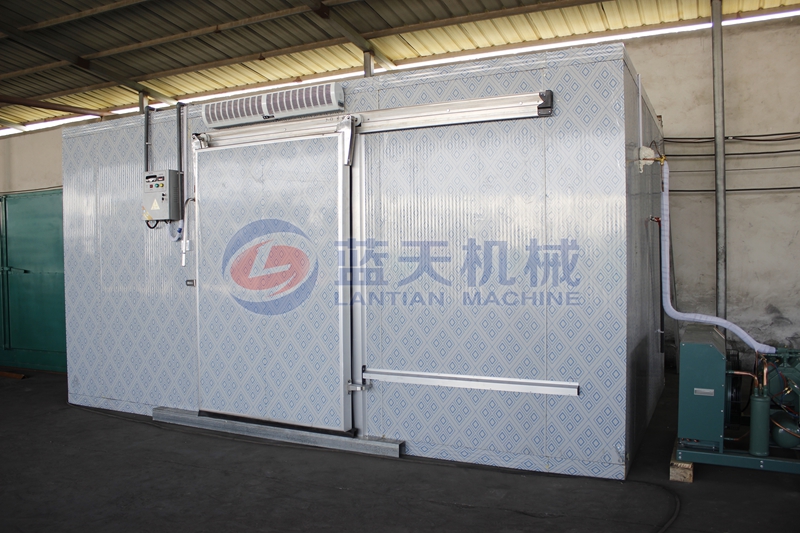 Our grape cold storage room design is based on each customer's production, location and size. The machine uses an intelligent control system during operation. You only need to set the temperature required for the grape to be refrigerated on the console outside the machine. The machine will run on its own, using clean energy and energy, and you don't need to worry about any kind of us. Environmentally harmful gases. The machine is equipped with a machine such as an air curtain to ensure that the temperature inside the machine does not drain quickly when you open the door, which can help you save energy without any impact on the refrigeration of the grapes.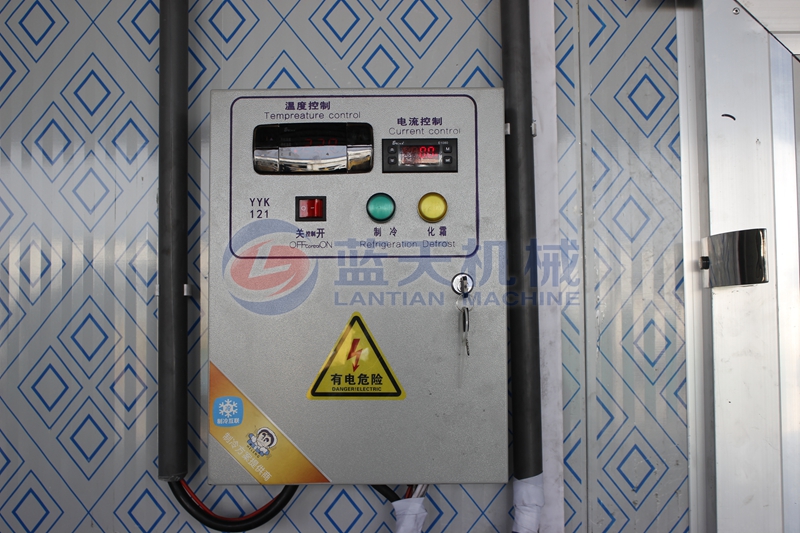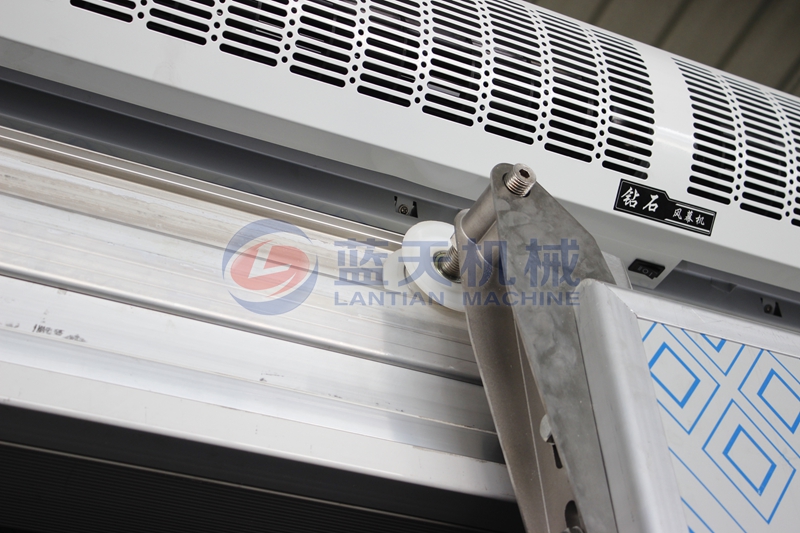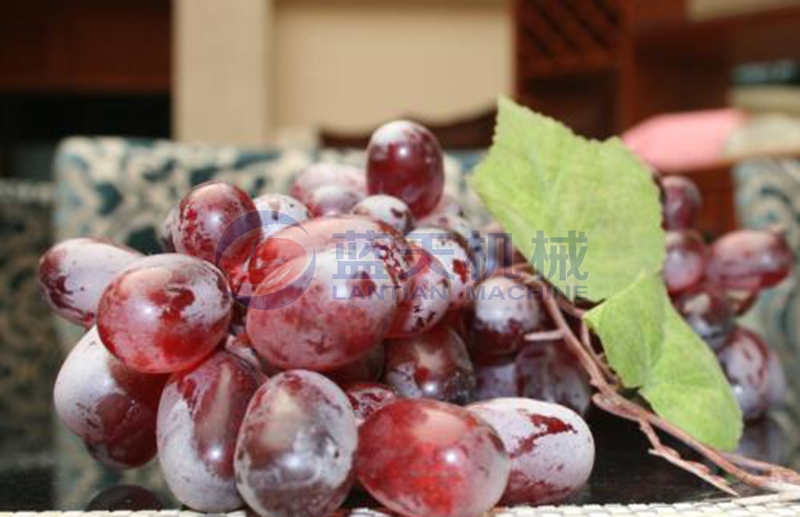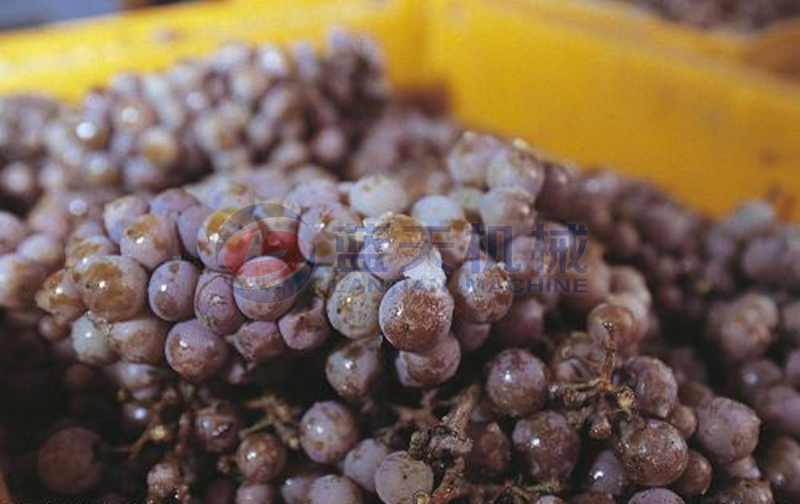 Widely Used:
We have always attached great importance to the practicality of the machine, and it is our persistent pursuit to bring convenience to our customers' production. In addition to refrigerating grapes and other fruits, our grape cold storage can also refrigerate the vegetables, meat products, flowers and herbs in our daily life. It can be said to be a one-machine use, so it is loved by many customers.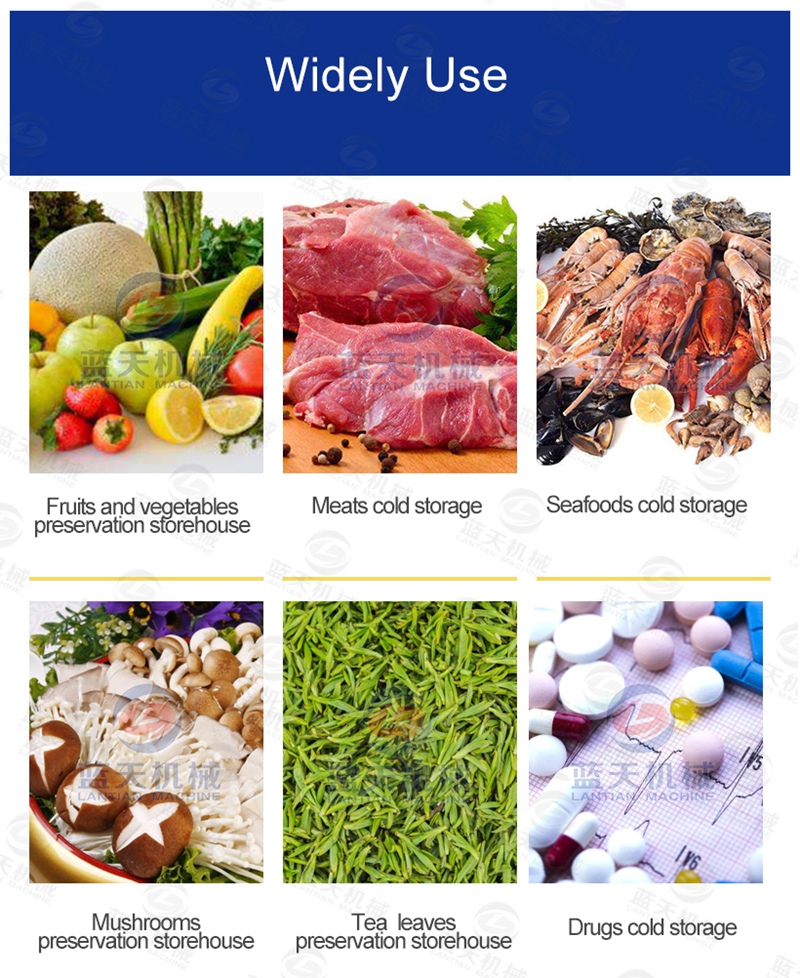 Packaging and Shipping:
We will use wooden frames to fix the machine to avoid damage to the machine due to friction during transportation. We promise to arrange delivery at the fastest speed. You can choose road, rail and sea transportation in the transportation mode, so that you can receive the grape cold storage room that you are satisfied with in the shortest time.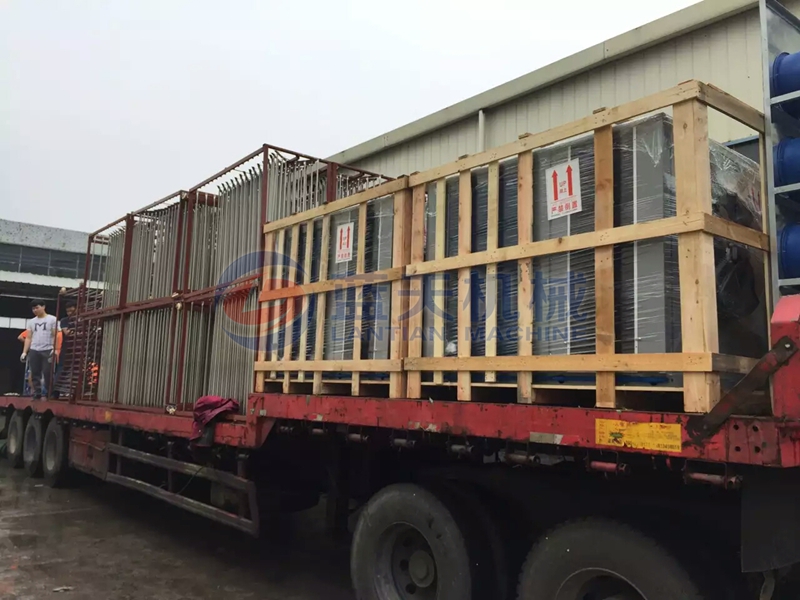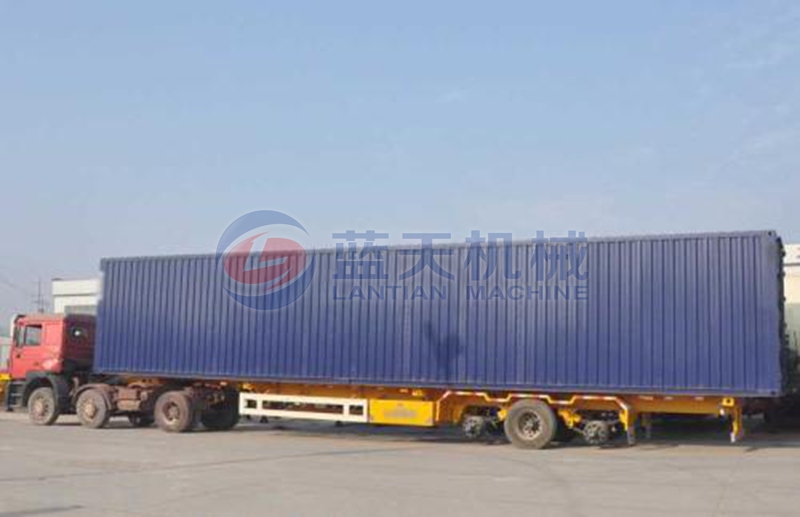 Company Profile:
Lantian Machinery Factory specializes in grape cold storage room design for more than ten years. Each of our machines has been produced with precision design. We are always learning new technology in order to bring more convenience to our customers' production. Many customers come to our factory to visit and inspect, and we are very satisfied with our machines. At present, our machines have obtained the following high quality certifications at home and abroad, which is worthy of your purchase.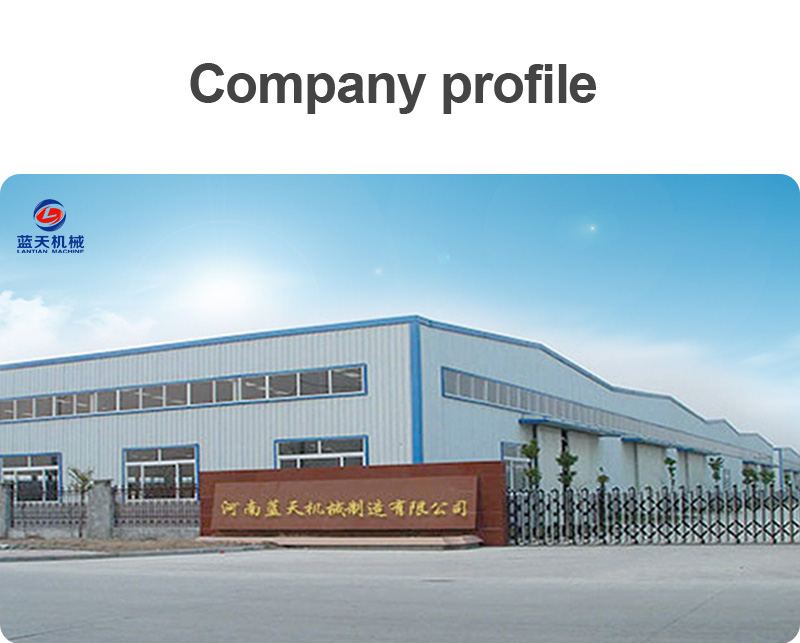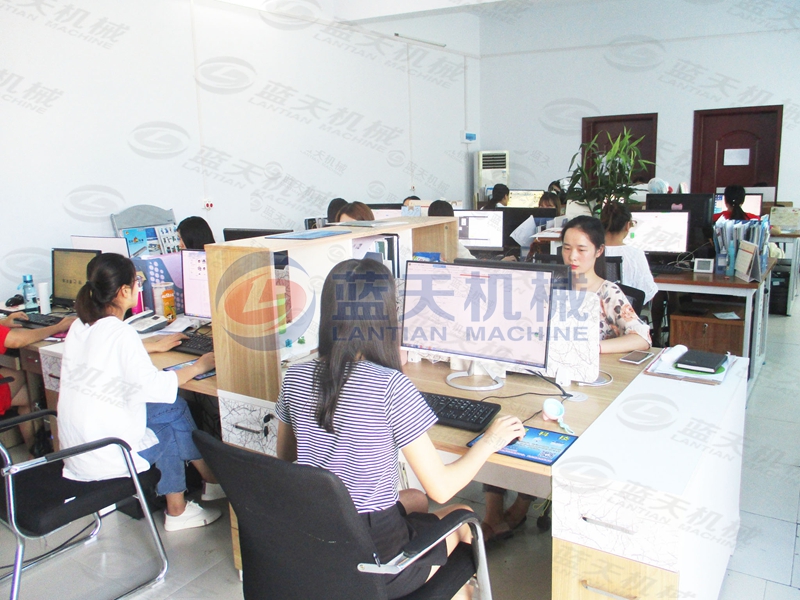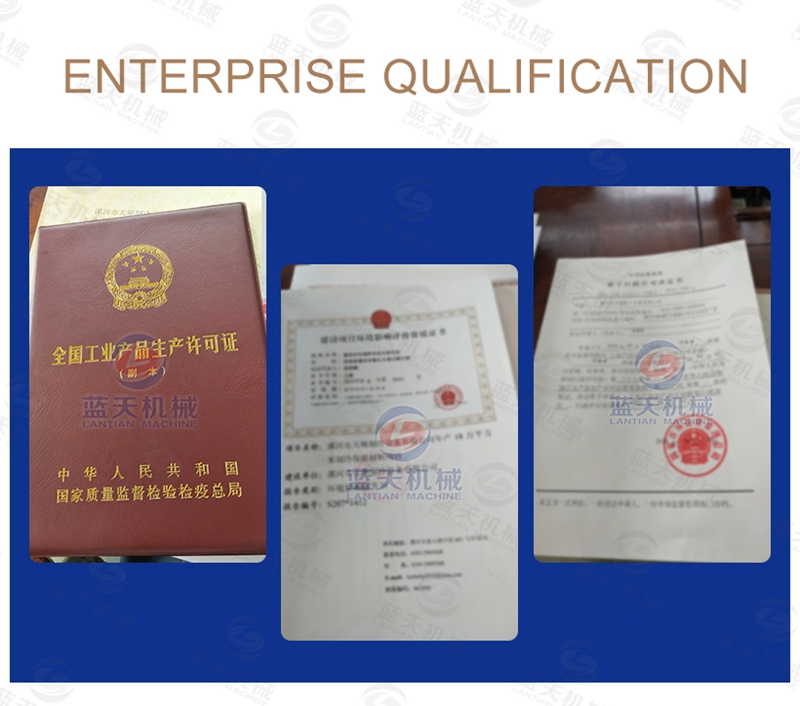 Service Philosophy:
Our designers will design the best grape cold storage room for you according to the output, location and scale of each customer, and will send professional installers to install your door to ensure your machine is in the shortest. Put into use within the time.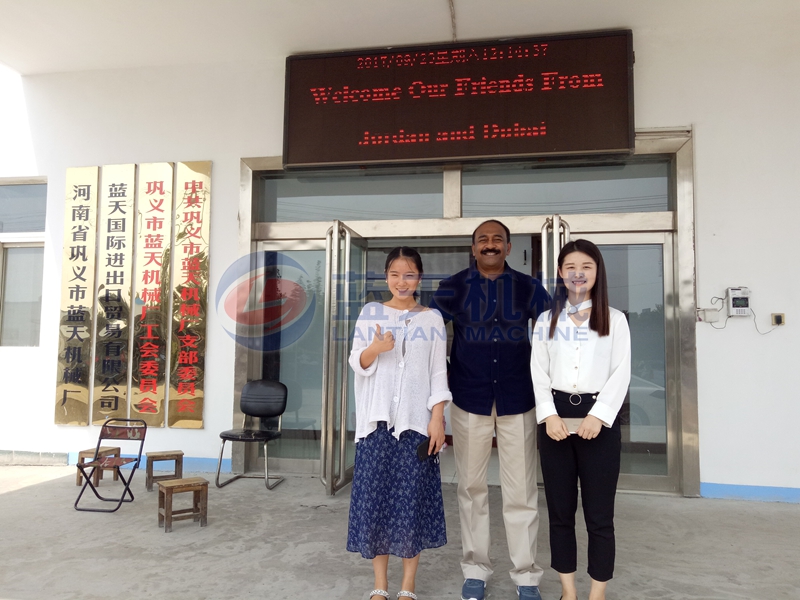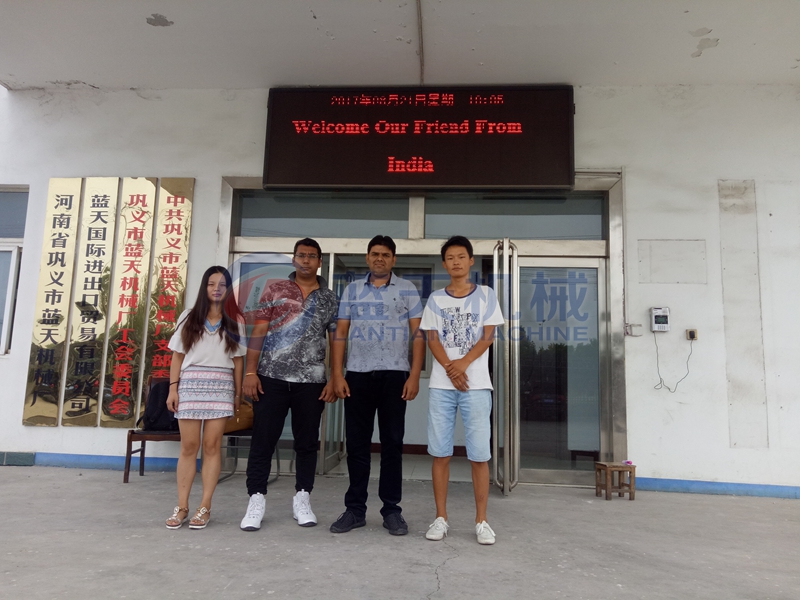 Other Products:
In addition to the current popular grape cold storage, our banana cold storage and lemon cold storage are also popular among many customers. If you need a freezer, please leave a message to us, our sales staff will reply you in the first time.