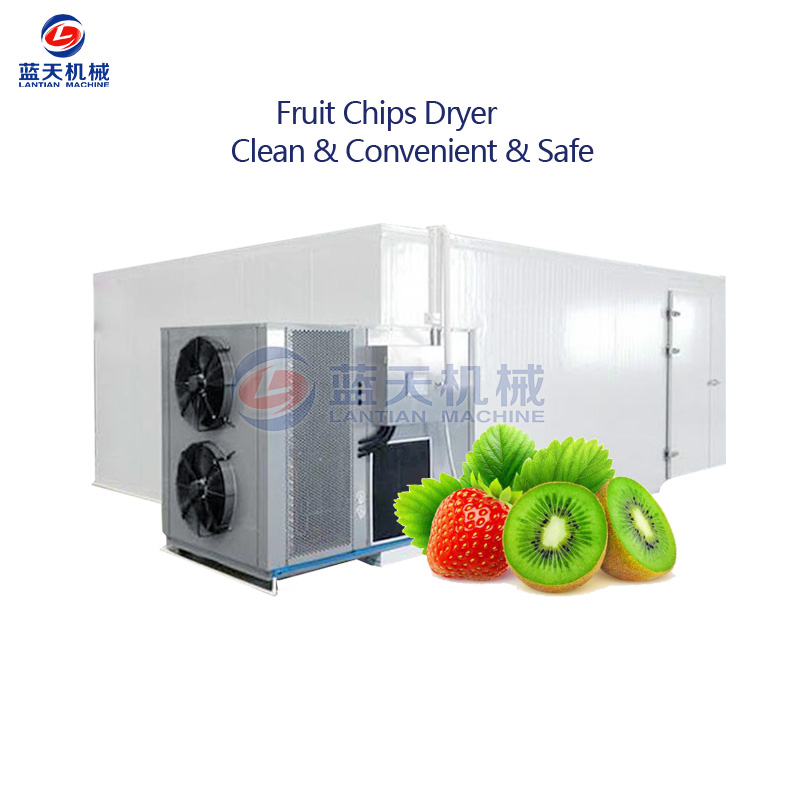 Fruit Chips Dryer Introduction :
Because of the popularity of various fruit preserves, heat pump fruit dryer is loved by many farmers, it can help people store fruit for a long time. As we all know, there are many kinds of fruits in China, and there are many kinds of fruits. Therefore, our fruit industrial dryer is well-known in the world, so the machines produced by Lantian Machinery Factory are exported to foreign countries because they can dry more than hundreds materials. Such as apple, banana, jackfruit and grape, etc. Therefore, it is loved by many customers.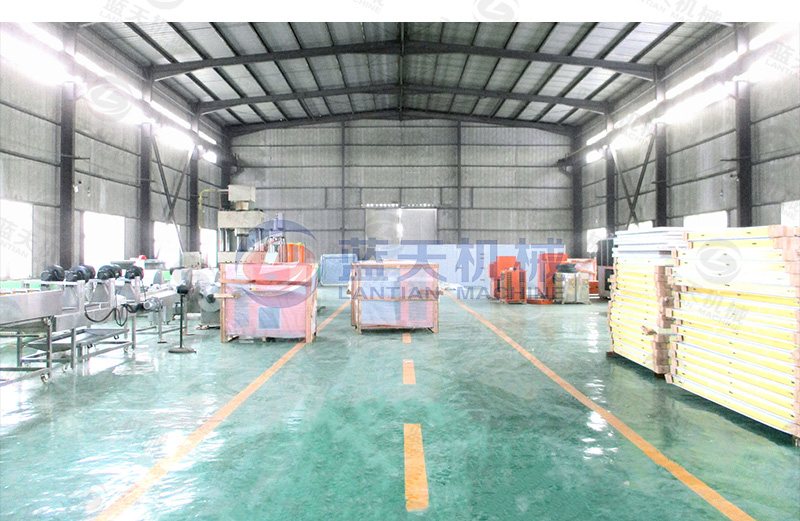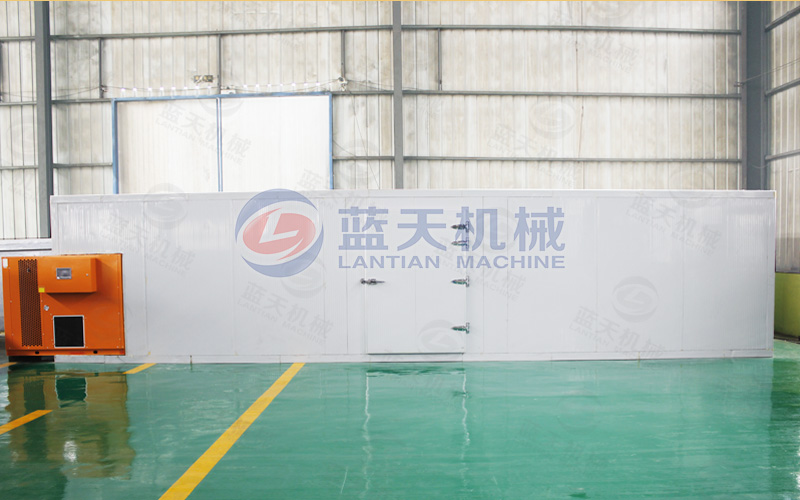 Fruit Chips Dryer Product Introduction :
The heat pump fruit dryer produced and sold by Lantian Machinery Factory is loved by many customers because of its excellent performance. It is not only capable of drying a large number of materials, but more importantly, our machines can help you save a lot of manpower and material resources during production. This fruit industry dryer uses an intelligent control system, you only need to set the temperature and humidity you need on the PLC display outside the machine, the machine can dry by itself, which is also an important reason why our machine is so popular.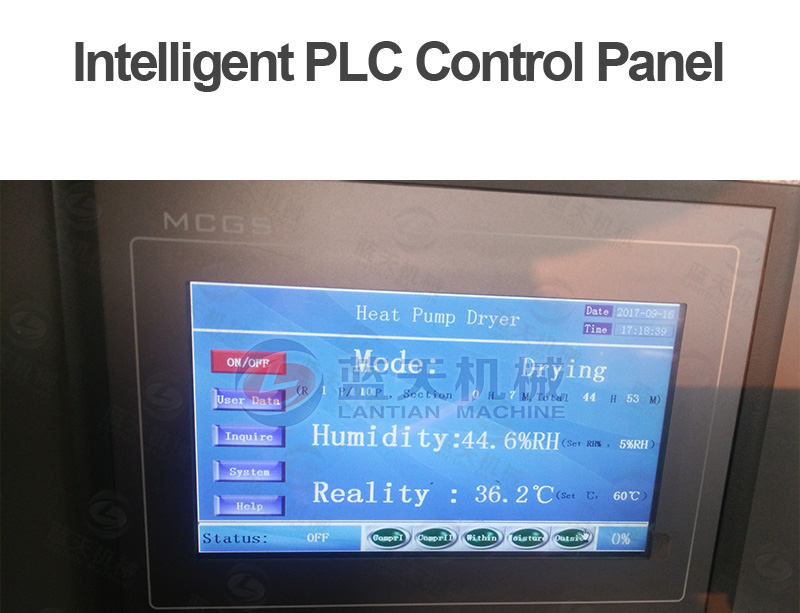 In addition to helping you save a lot of time, our machines are also very clean and environmentally friendly. First of all, our machines are designed to be completely box-sealed, so you don't have to worry about cleaning during the drying process. The second is the hot air circulation system used in the operation of our heat pump fruit dryer. Compared with the previous types of dryers such as coal, it saves a lot of resources and does not produce any environmentally harmful gases. The dried fruit is not deformed and the color is bright, which is well received by many customers.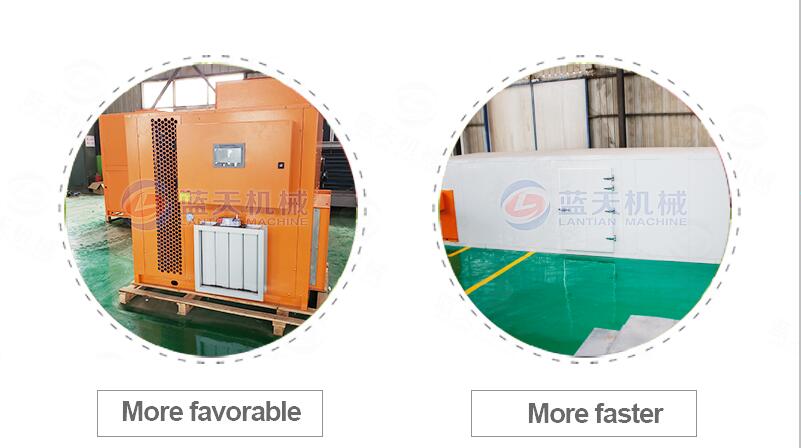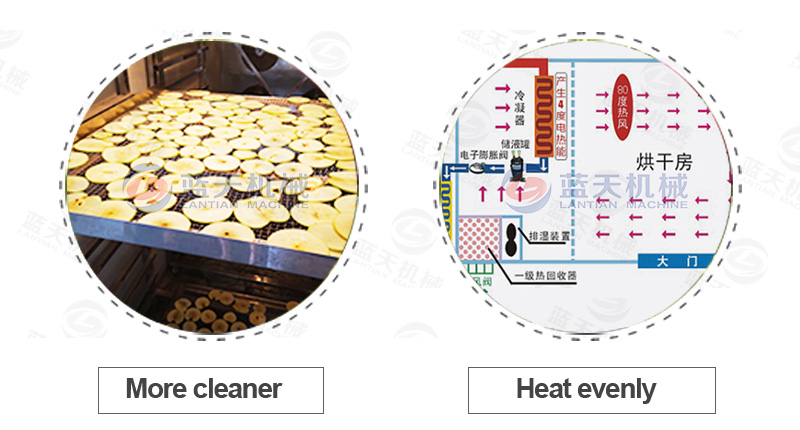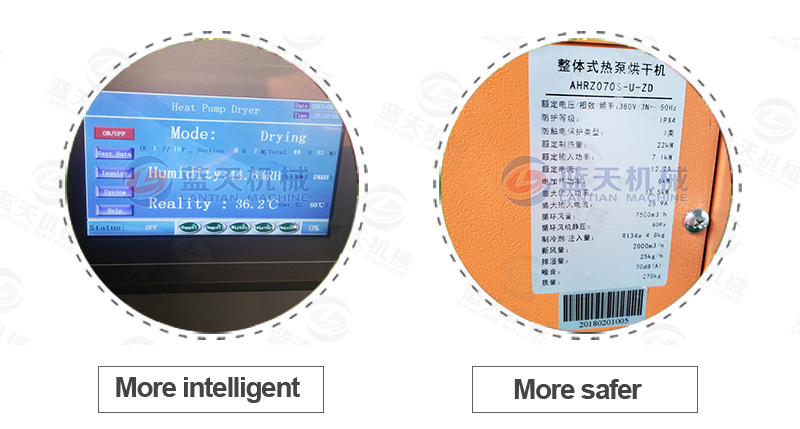 Comparison of drying effect: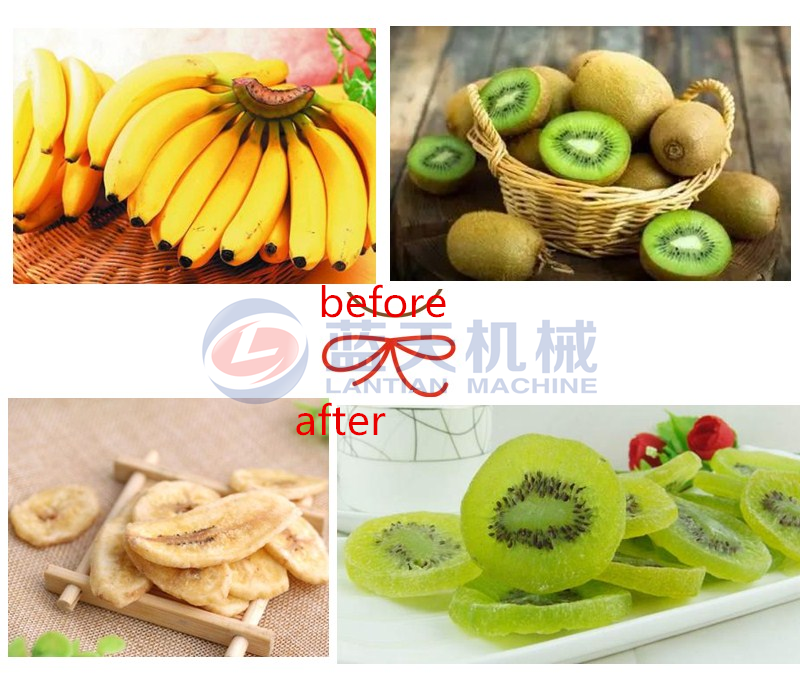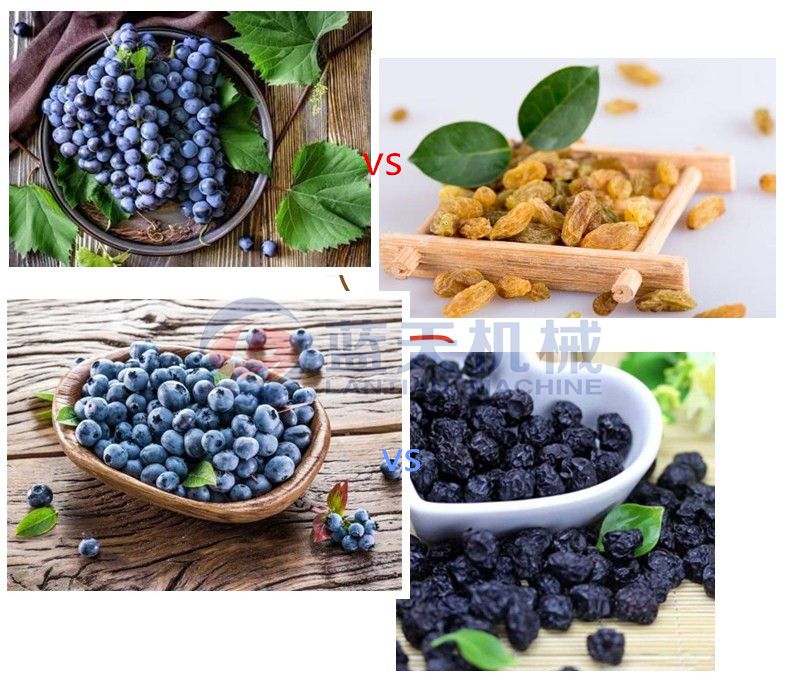 Widely Used:
In addition to the above, the machine we produce has a more important feature, which is the ability to dry a variety of materials. In addition to being a fruit industrial dryer, the vegetables we eat every day can also be used for drying. Even the crops, food and herbs used in Chinese medicine can be dried very well. It can be said that it is real. A multi-purpose machine. There are a lot of users who have a good evaluation of our machines, and we will continue to work hard.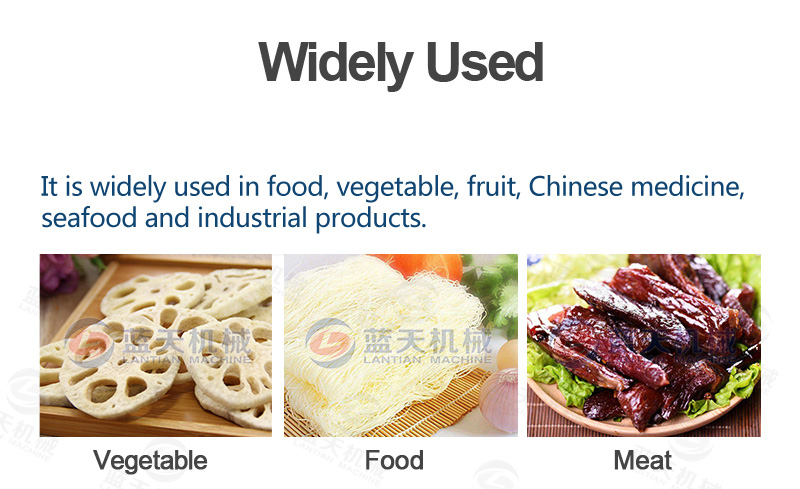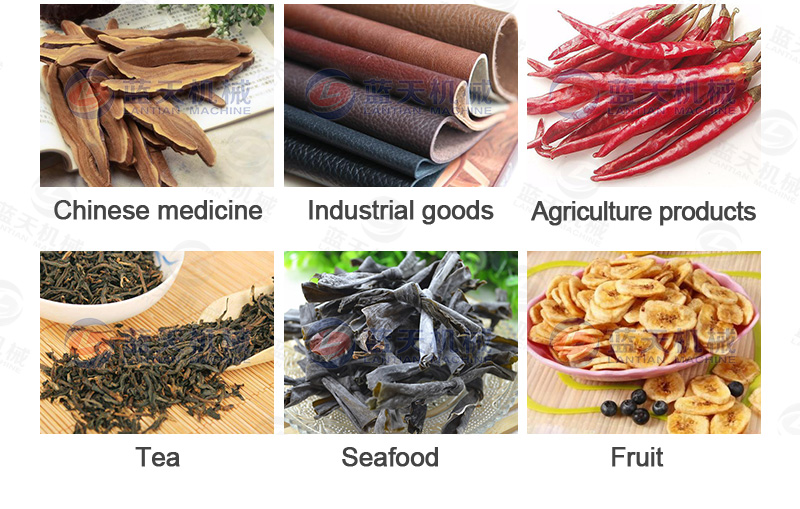 Packaging and Transport:
In order to get the most perfect machine, we use wood to fix the machine when we pack the machine, so as to avoid damage to the machine due to friction during transportation. Lantian Machinery Factory is located in Henan Province, Zhengzhou, Gongyi, Middle of Heluo Road. It is adjacent to Lianhuo Expressway and a railway trunk line in the west. It can quickly transport and deliver goods for you. You can choose from road transport, rail transport, or ocean transport in Qingdao Port, and we guarantee that you will receive the highest quality machines in the shortest possible time.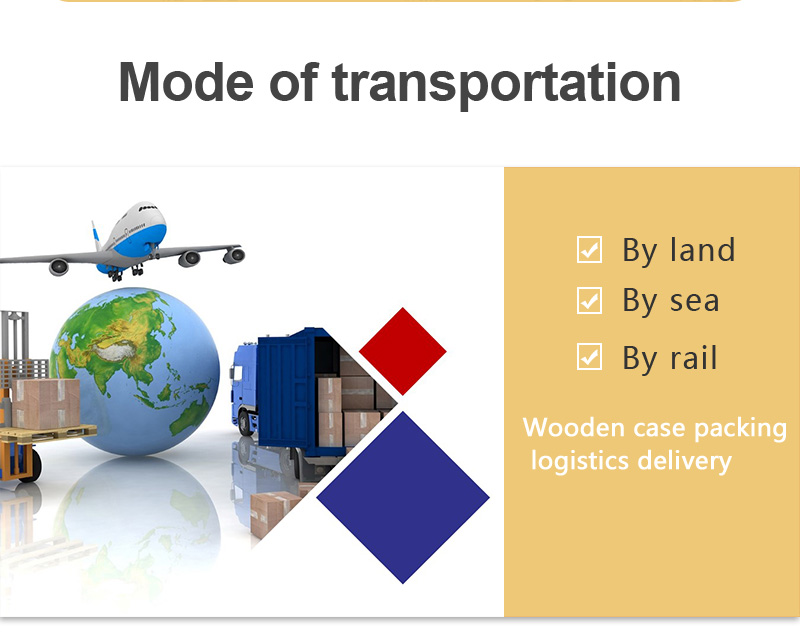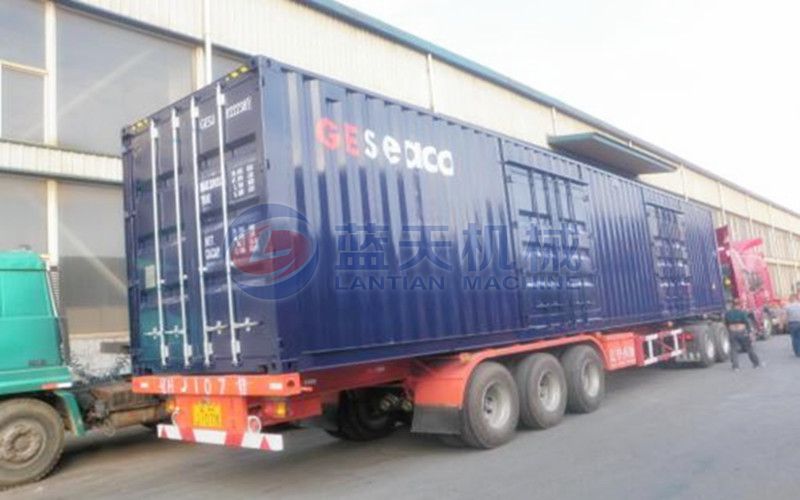 Company Profile:
Lantian Machinery Factory was established in 1986, we specializes in manufacturing dryers. It is located in Henan Province,Gongyi City, which is rich in materials and there are many scenic spots around. Our factory is located in the middle section of Gongyi City, Heluo Road,. It covers an area of 50 acres and has more than 270 professional technical production personnel. It is close to the Lianhuo Expressway and a railway main line in the west. The transportation is very convenient. It is the largest manufacturer of heat pump fruit dryer in this city. We have many machines that are exported overseas and the sales areas are all over the world. Our products have obtained the national ISO high quality certification and the EU CE certification, and are highly praised by customers in various countries and regions.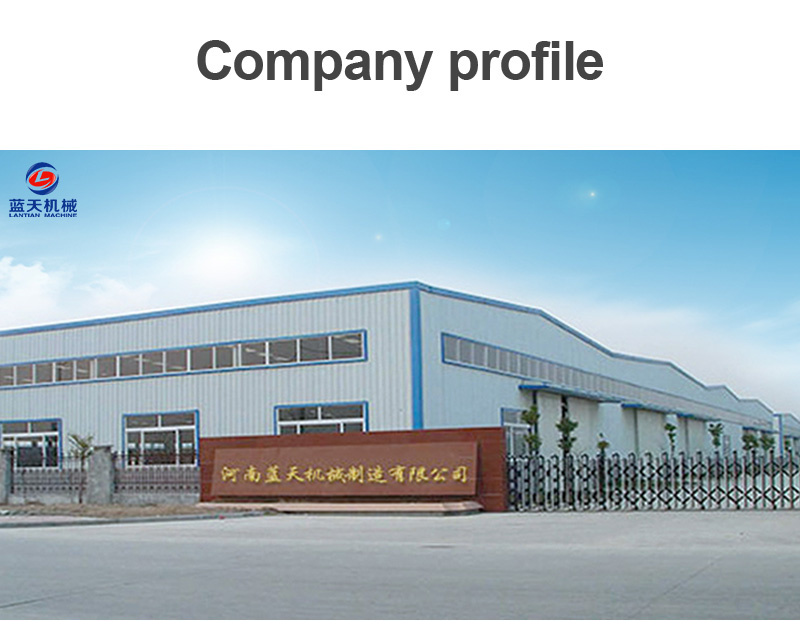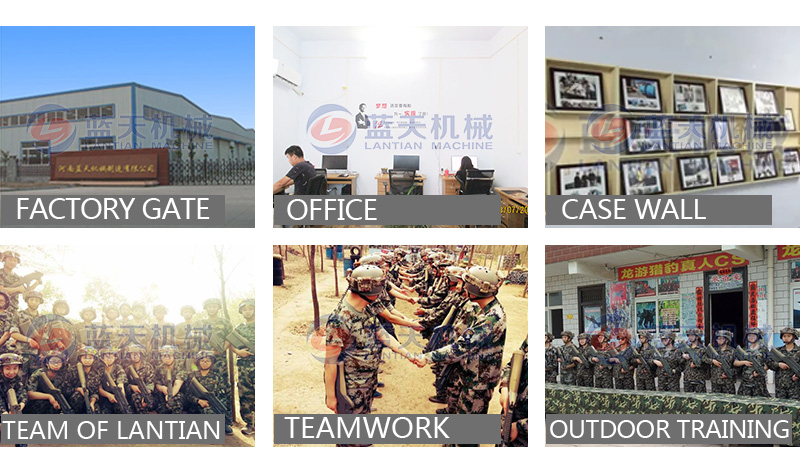 Service Philosophy:
In the process of development, we have always placed your interests at the forefront of our development, and we have been adhering to the concept of integrity management and sincerely cooperate with every customer. Bringing you high-quality products and excellent service is our persistent pursuit. Every machine that we bring to you is produced with very precise design and the quality is absolutely guaranteed. Our sales staff will design the machine that suits you best according to your material, site and size, ensuring that you can be assured of production and give you a good buying experience.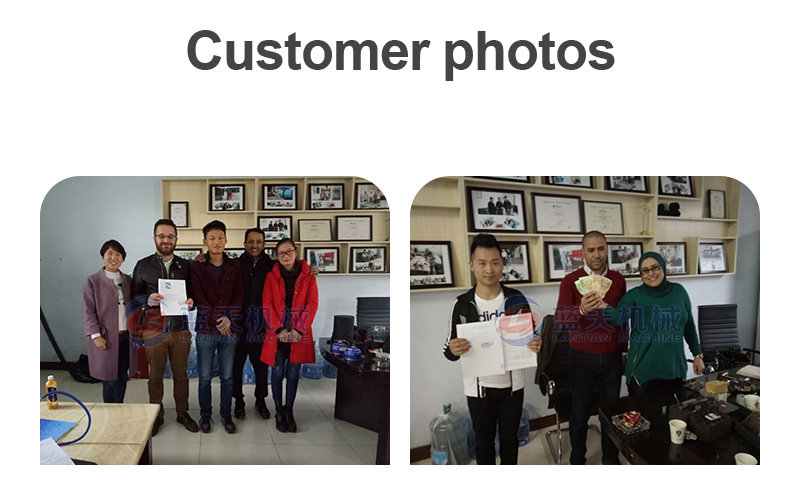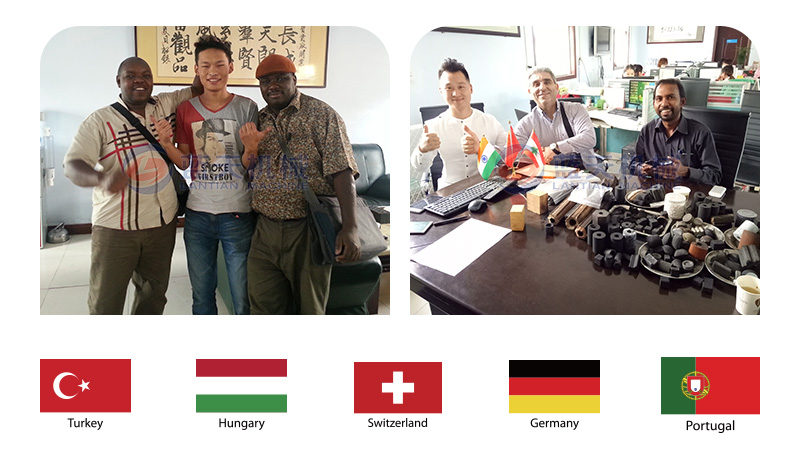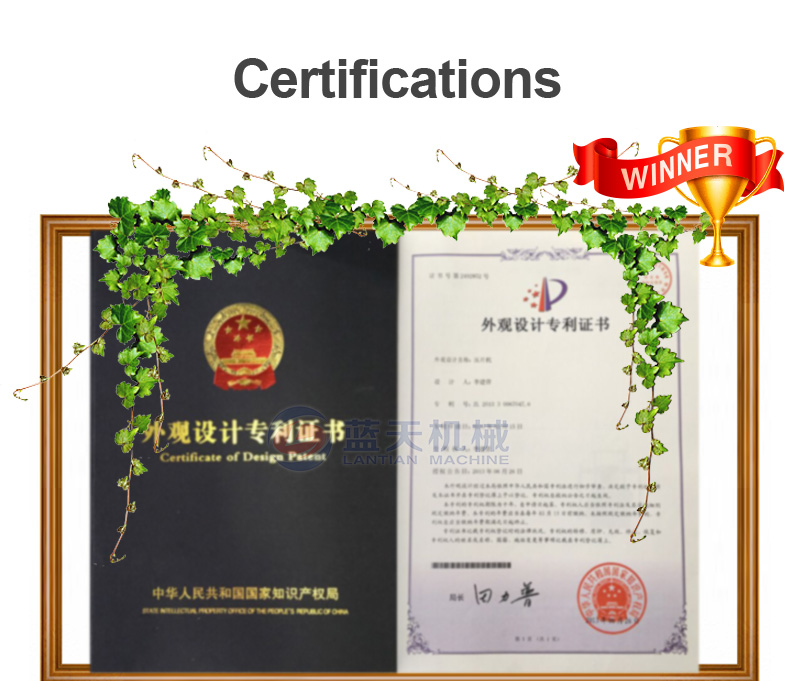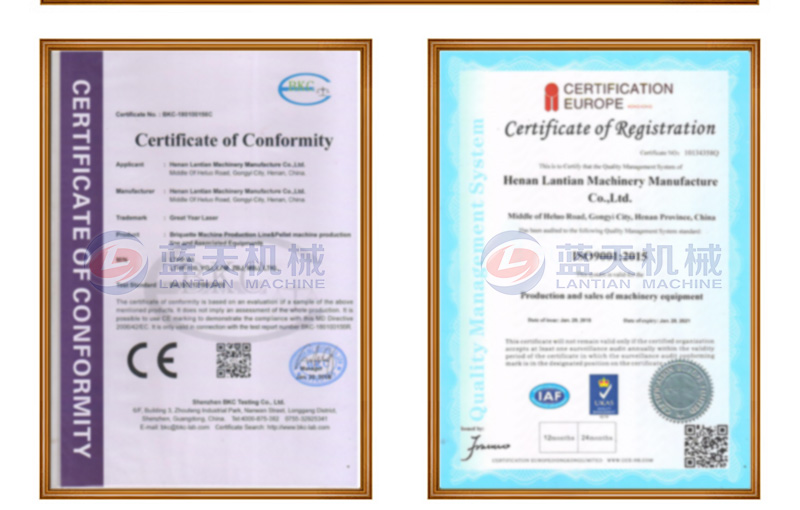 Other Products:
In addition to the fruit chips dryer mentioned above, our dryers also have a variety of materials that can be used, such as the most popular vegetable dryers, such as mushroom dryer and tomato dryer. Our machine can dry a variety of materials, it is a real multi-purpose machine, it is worth buying, if you need fruit industry dryer welcome to contact us.